Fragrance Landing Hero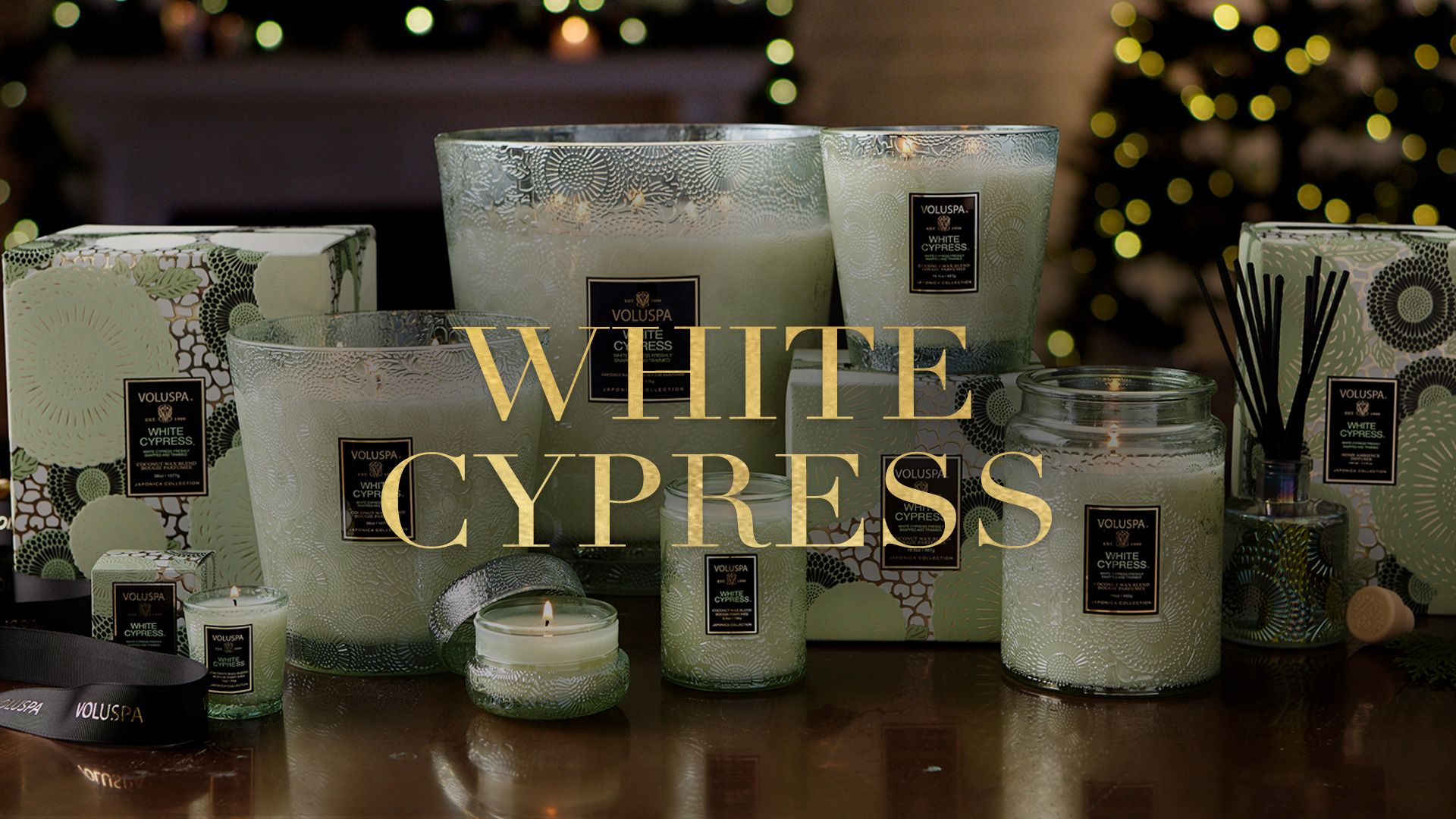 White Cypress, Juniper Berry, Mint Leaves and Evergreen Wood
Fragrance Landing Cards 1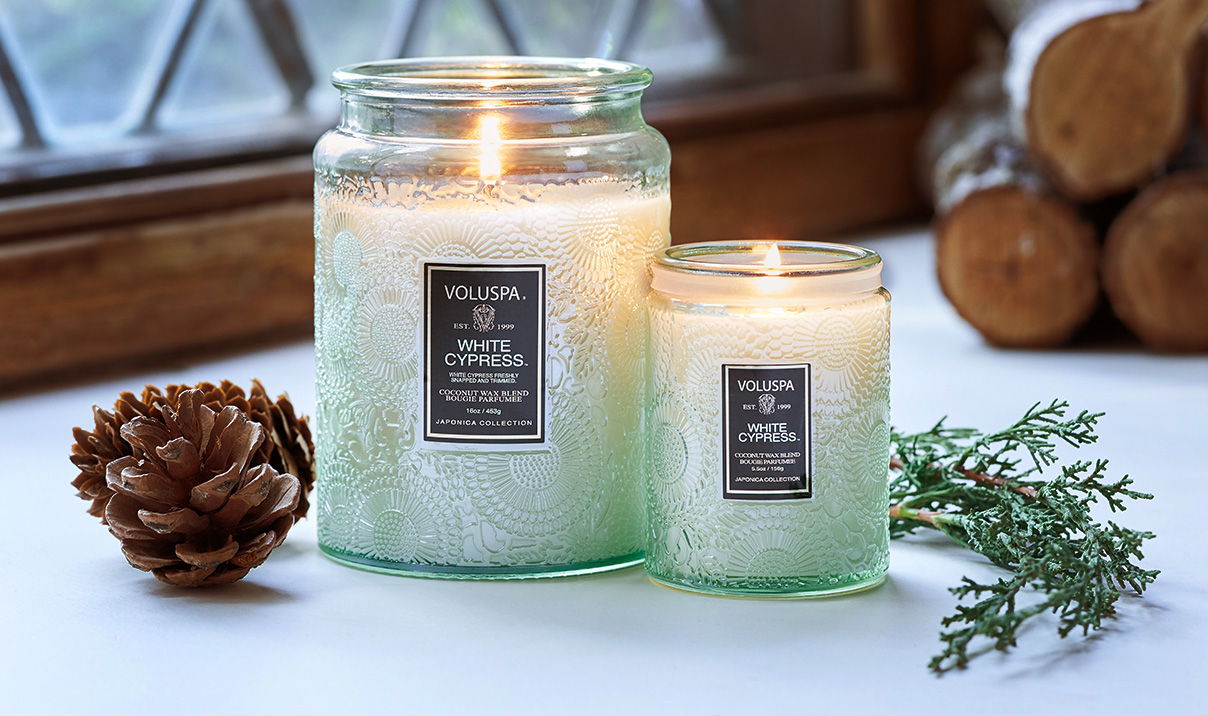 ABOUT THE FRAGRANCE
Take a crisp walk into winter woods with notes of Frosted Bergamot and Minty Snowdrops that perfectly envelop freshly cut Evergeen Cypress. Finish the journey with snow-kissed Sugar Plum and stay cozy inside.
Shop Now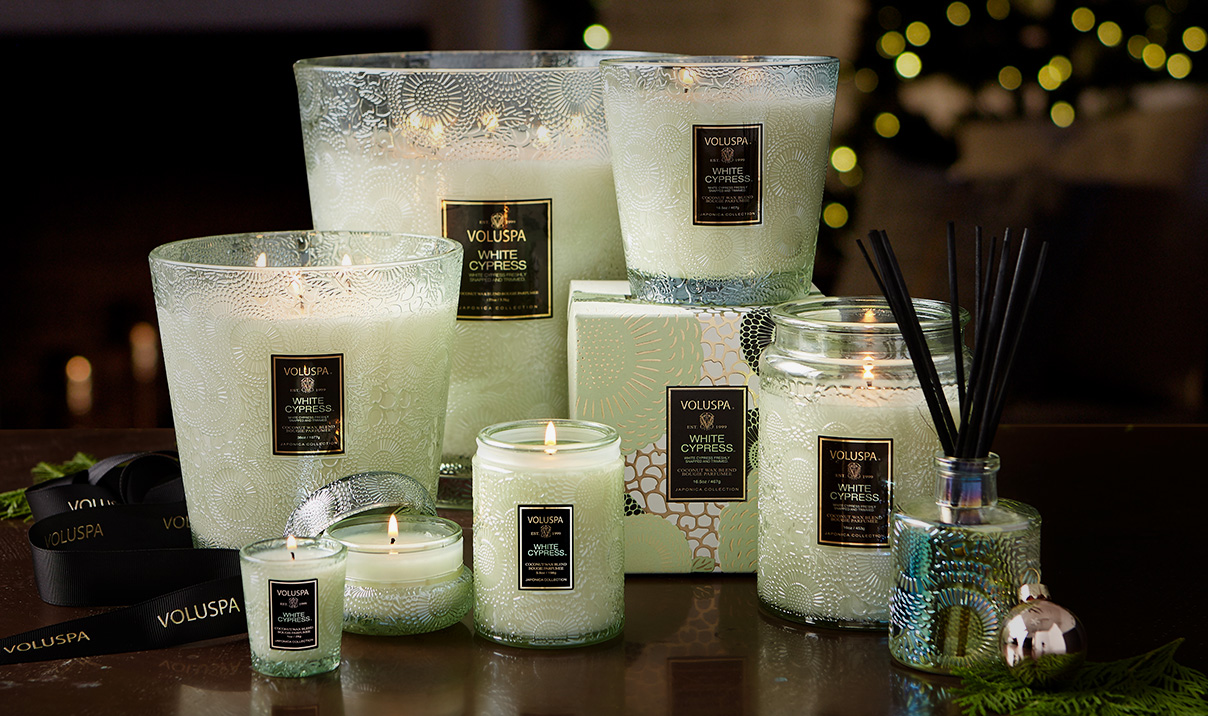 ABOUT THE COLLECTION
Inspired by the fine art of Chiyogami Japanese paper making, the Japonica Collection is characterized by distinctive packaging featuring luxe textures, embossed gloss and brilliant color patterns.
Shop Now
Fragrance Landing Cards 2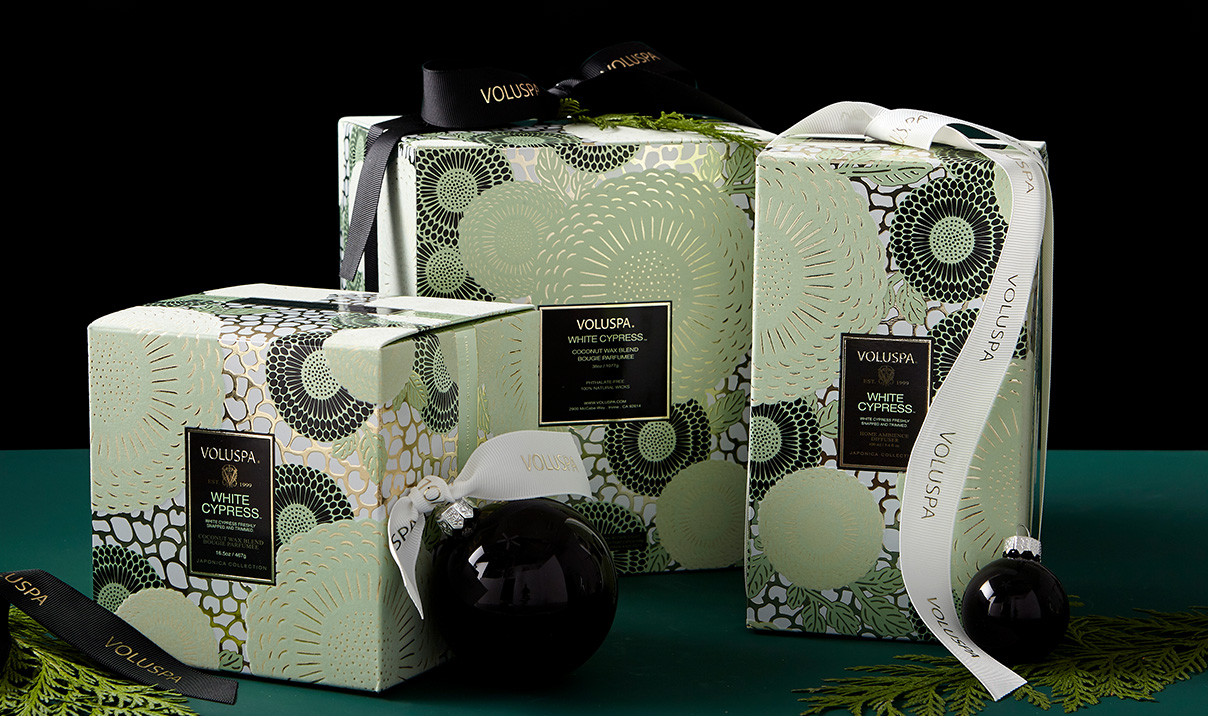 PACKAGED TO DELIGHT
White Cypress is hand-poured into iridescent, mossy green embossed glass, wrapped in our iconic Japonica wood block floral pattern. This classic design is packaged to perfection with velvet flocking and gold accents that feel comfortably luxe.
Shop Now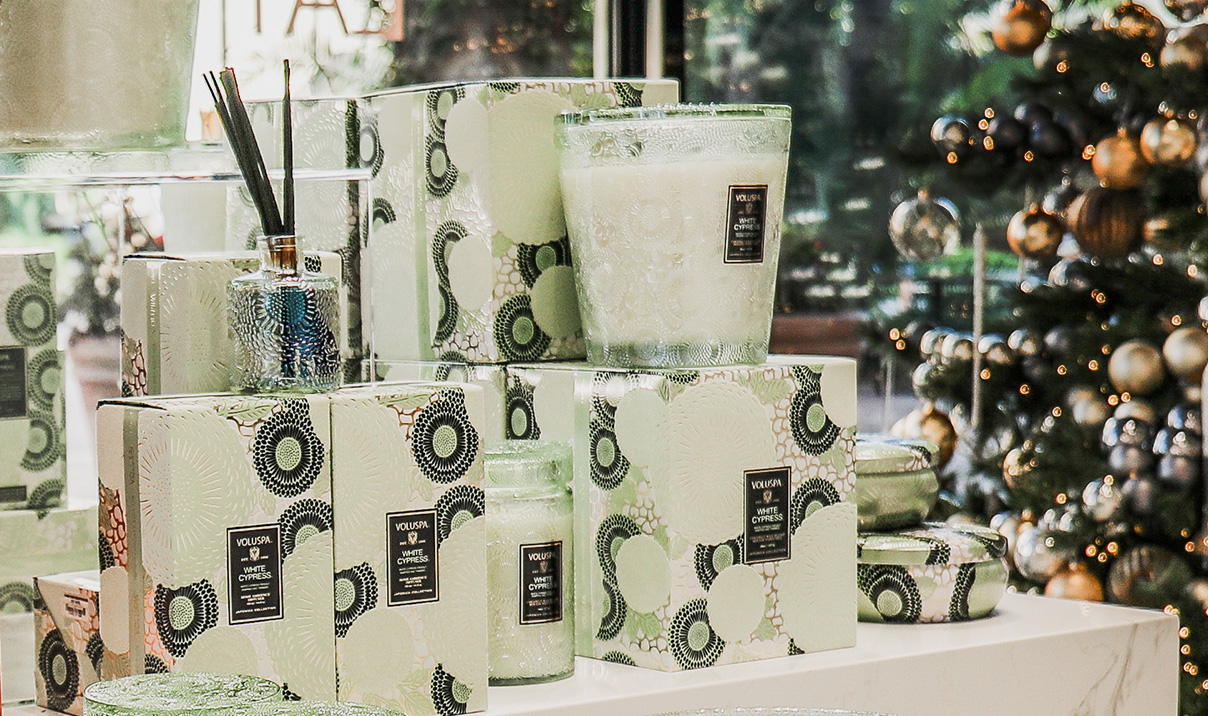 HOLIDAY DECOR
The clean and earthy notes of White Cypress will keep you grounded during the holiday rush. Make these candles your centerpiece or scatter around the home to bring freshness and a pop of green.
Shop Now