Fragrance Landing Hero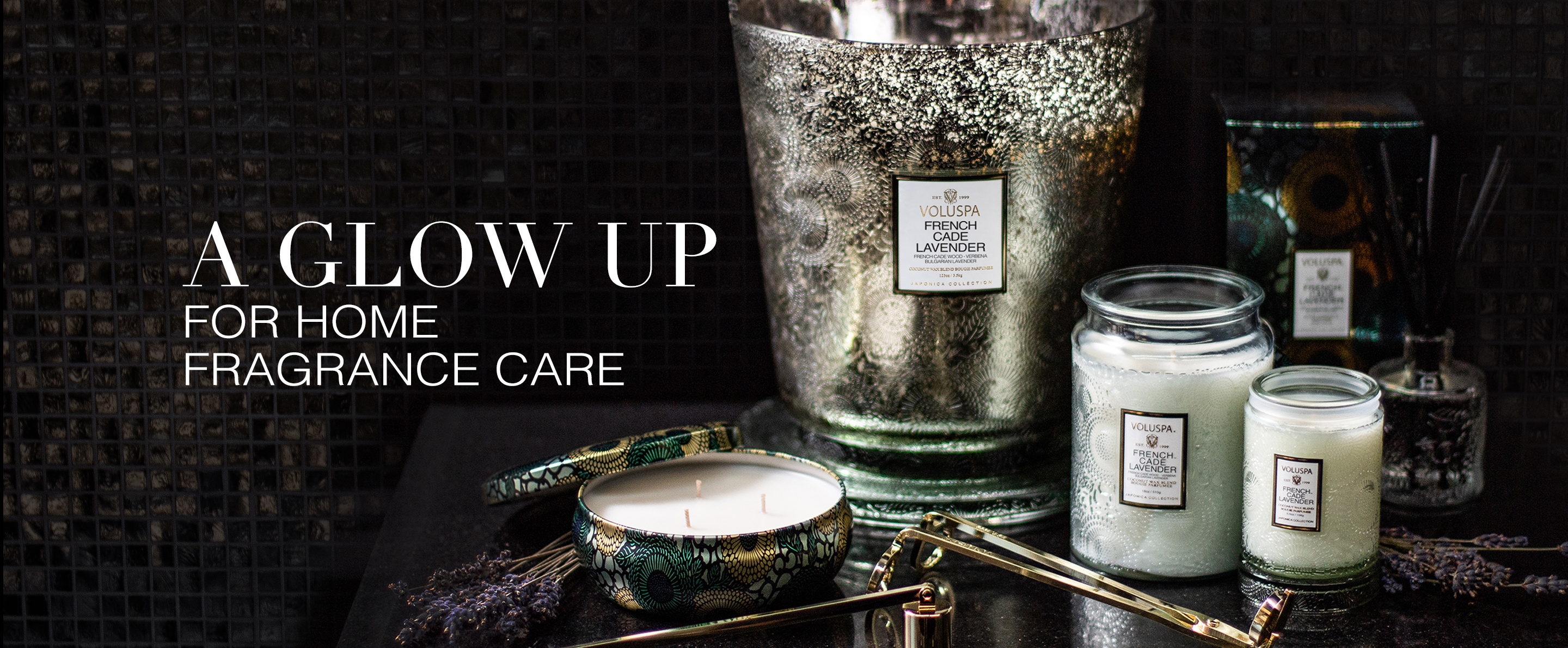 Fragrance Landing Text Block 1
HOME FRAGRANCE CARE 101: Tips for Candle & Diffuser Perfection
Burn cleaner, longer and brighter with our home fragrance care guide. Extend the life of your favorite fragrances, prevent tunneling and scent spaces beautifully by following our guide for Voluspa candles and diffusers.
Fragrance Landing Cards 1
Fragrance Landing Cards 2
Fragrance Landing Cards 3
Fragrance Landing Cards 4
Fragrance Landing Text Block 5
Useful Product & Safety Tips
o Trim candle wicks to 1/4" before each use.
o With each candle use, always burn long enough to liquefy to the sides of the vessel (which may take a few hours). This will prevent uneven burning or tunneling.
o Use a candle plate or coaster to protect surfaces. Never put a candle directly on a surface that is flammable or could be damaged by heat or oil.
o Wicks may move or shift away from the center after the wax has liquified. Extinguish the flame and gently nudge back in place using a wick trimmer.
o Do not burn candles in or near a draft. Keep candles away from curtains or anything that could ignite (books, home décor, clothing, etc.)
o Always keep candles in sight when in use. If fragrance is desired but will remain out of sight, Reed Diffusers and Room & Body Sprays are great alternatives.
o Keep candles and diffusers away from children and pets.
o Never move a burning candle. The candle container and wax can become extremely hot when in use. Allow the candle to cool and wax to solidify before moving.
o Use lids to help keep the wick and wax clean of any excess debris and dust. Always remove wick trimmings, matches, etc. before burning.
For more Candle Safety please visit the NCA's Candle Safety Page