Fragrance Landing Text Block 1
Finished burning your Voluspa candle? Fear not! Upcycle your vessel into something you'll continue to enjoy— like a flower vase or jewelry keepsake!
Fragrance Landing Cards 1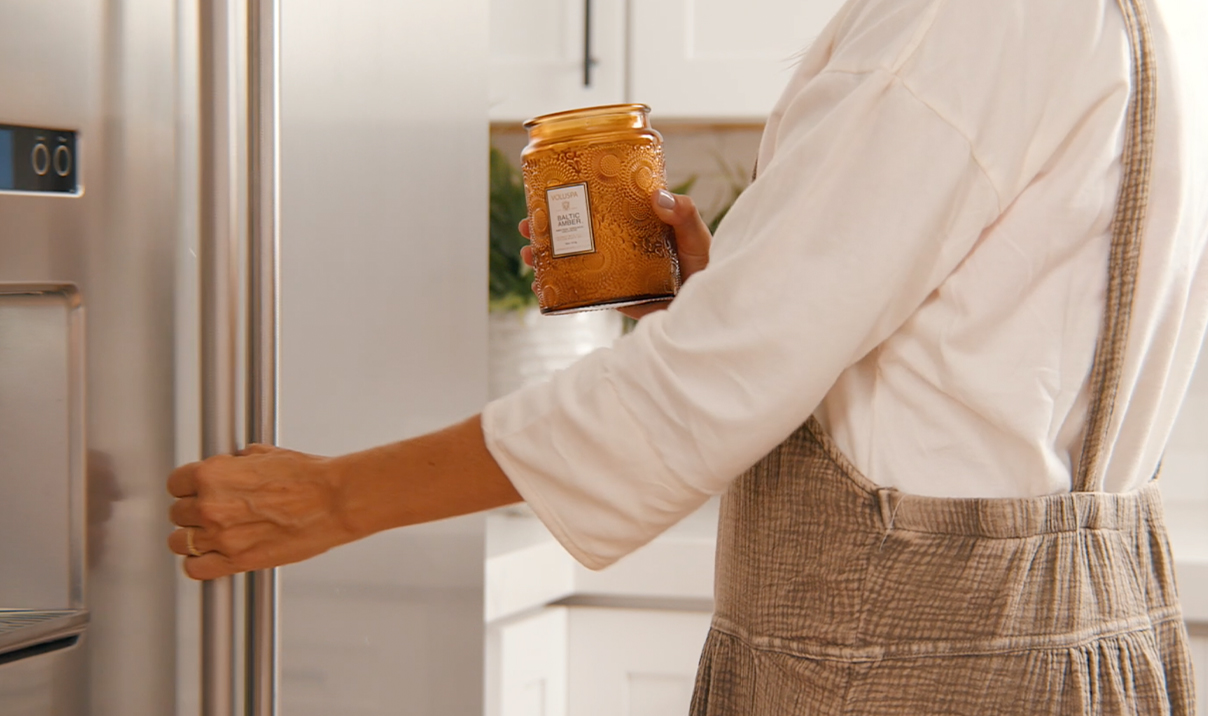 Step 1:
When only ¼ inch of wax remains, place your vessel into the freezer for 2-3 hours. This might vary based on the vessel you are repurposing. Some vessels can have approximately ½ inch to 1 inch of wax left over.
Fragrance Landing Cards 2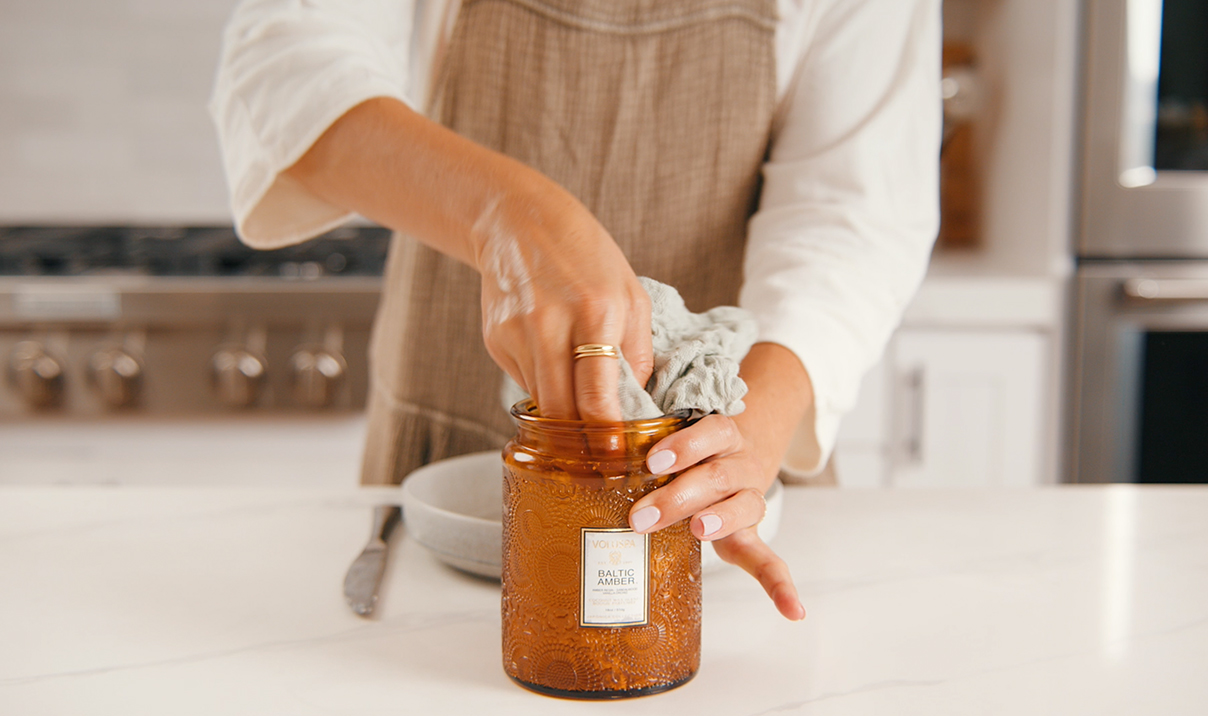 Step 3:
Remove the metal wick base(s) at the bottom of the jar— please note they may not be able to be removed entirely. Wipe the inside and outside of the vessel with a warm washcloth to remove any remaining wax or oils.
Fragrance Landing Product Grid 3
Shop our Best Sellers