Fragrance Landing Hero
Suede Noir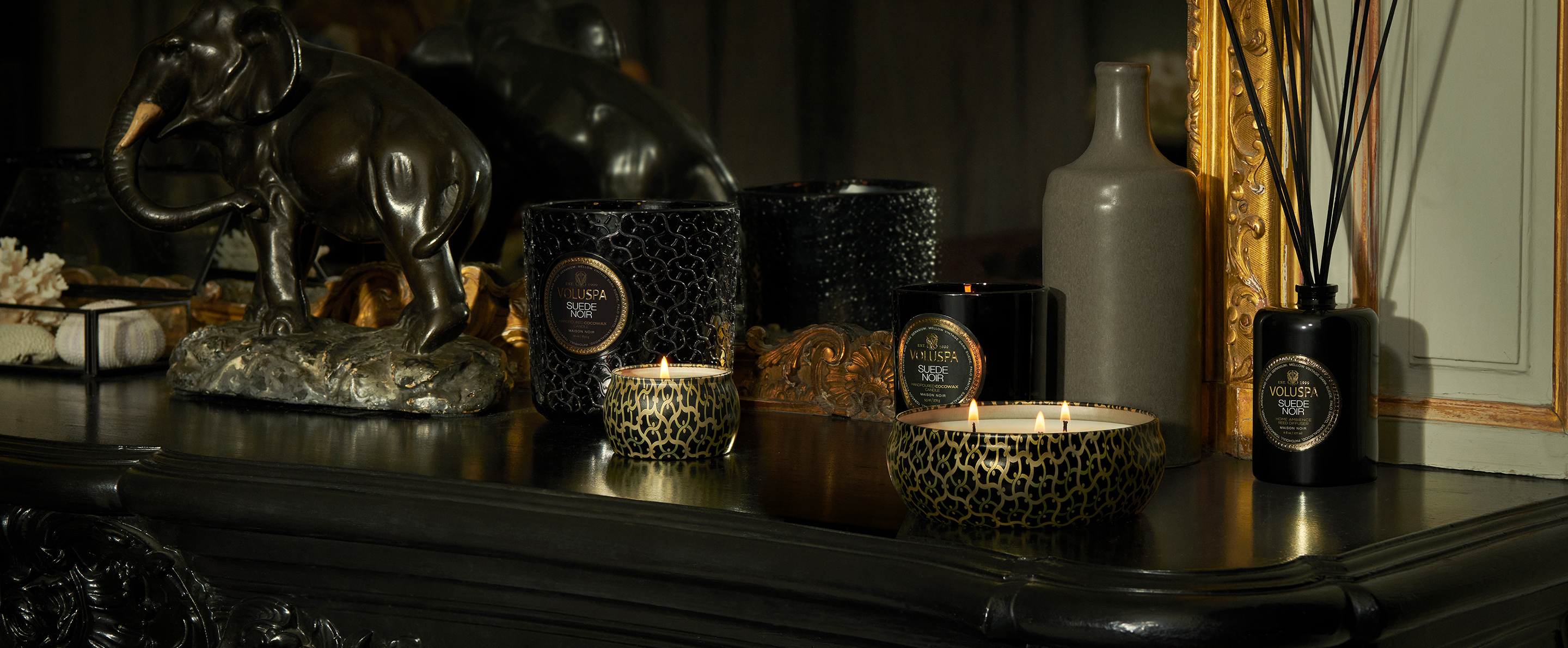 Palo Santo, Patchouli & Tobacco Flower
Fragrance Landing Cards 1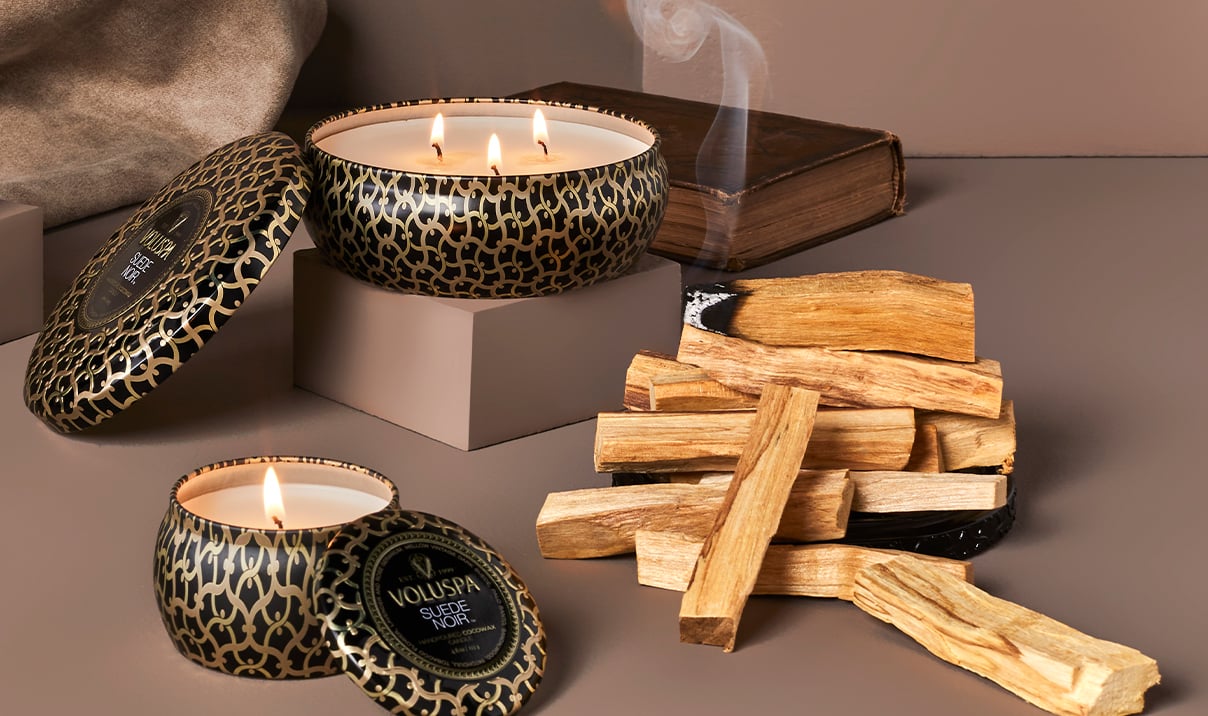 ABOUT THE FRAGRANCE
A shaded embrace in a lush excursion of complex, yet smooth sensuality. Creating a profusion of fleeting scents - vintage dark suede, burning palo santo, traces of patchouli, trails of smoky hemp & tobacco and the softly rising vanilla moon - Suede Noir comes together delicately in a hushed, mellifluous voice, reminiscent of old vinyl records. Play it again and again.
Shop The Fragrance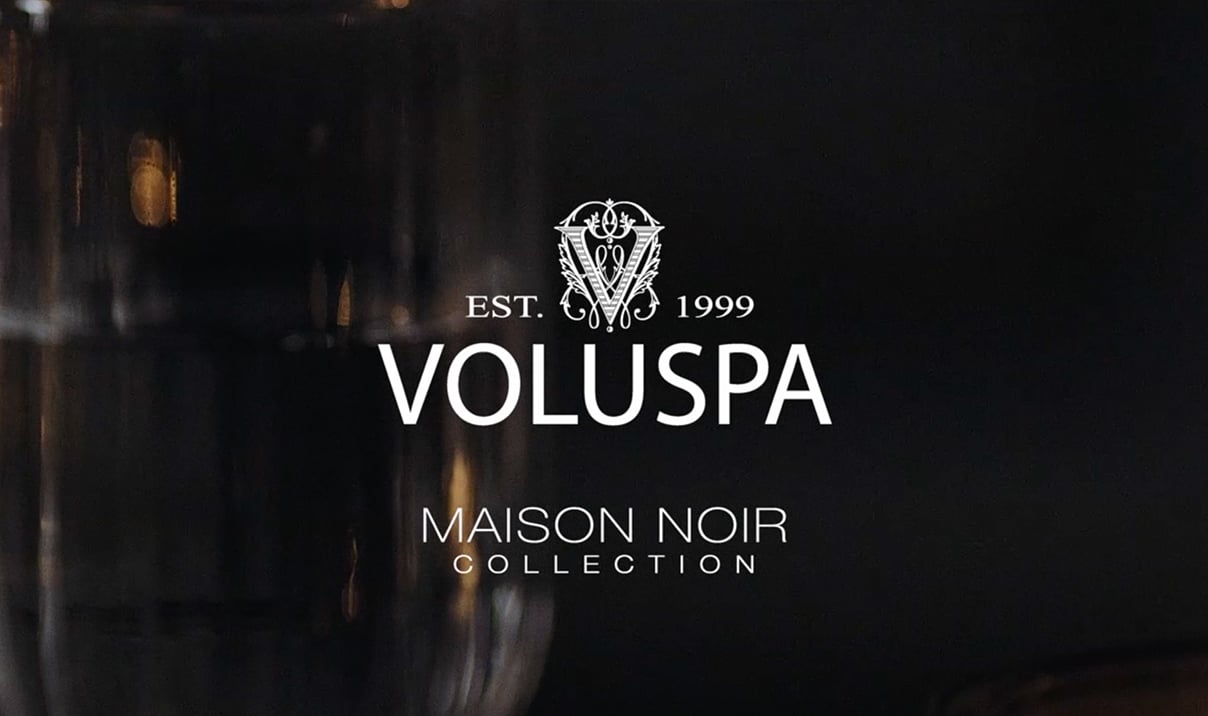 ABOUT THE COLLECTION
From our house to your home. Maison Noir blends are abundantly aromatic with bold upfront notes, intriguing at first and evolving to arouse the senses and soothe the soul. Created by true artisans, Maison Noir invites you to step inside and experience passionate fragrances. Highly covetable with luxurious black packaging, accents of iconic patterns and beautifully embossed textures - each fragrance is finished with gold metallic details and meticulous color patterns…compliments to any Maison.
Explore Maison
Fragrance Landing Cards 2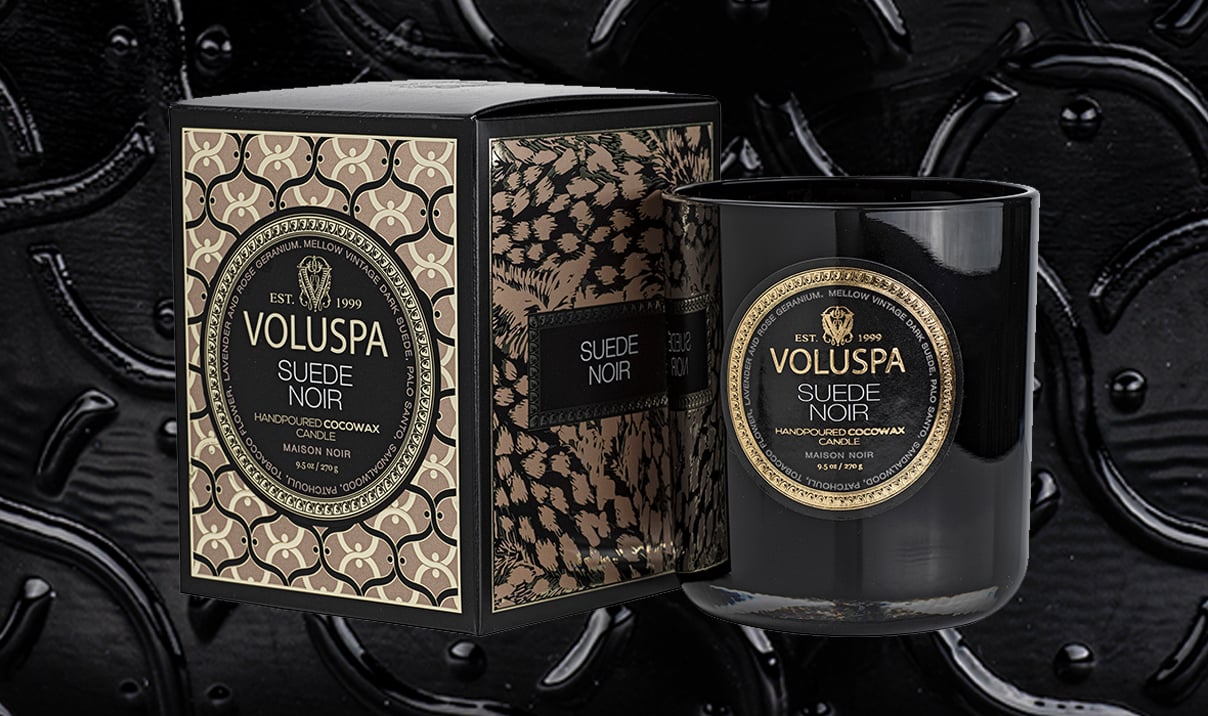 ELEVATED PACKAGING
Packaged to perfection - and all new! Elegant patterns inspired by 8th century Moorish mosaics wrap around luxurious pearl black packaging. Suede Noir is a sophisticated palette, finished with metallic gray brown and gold metallic details.
Shop Now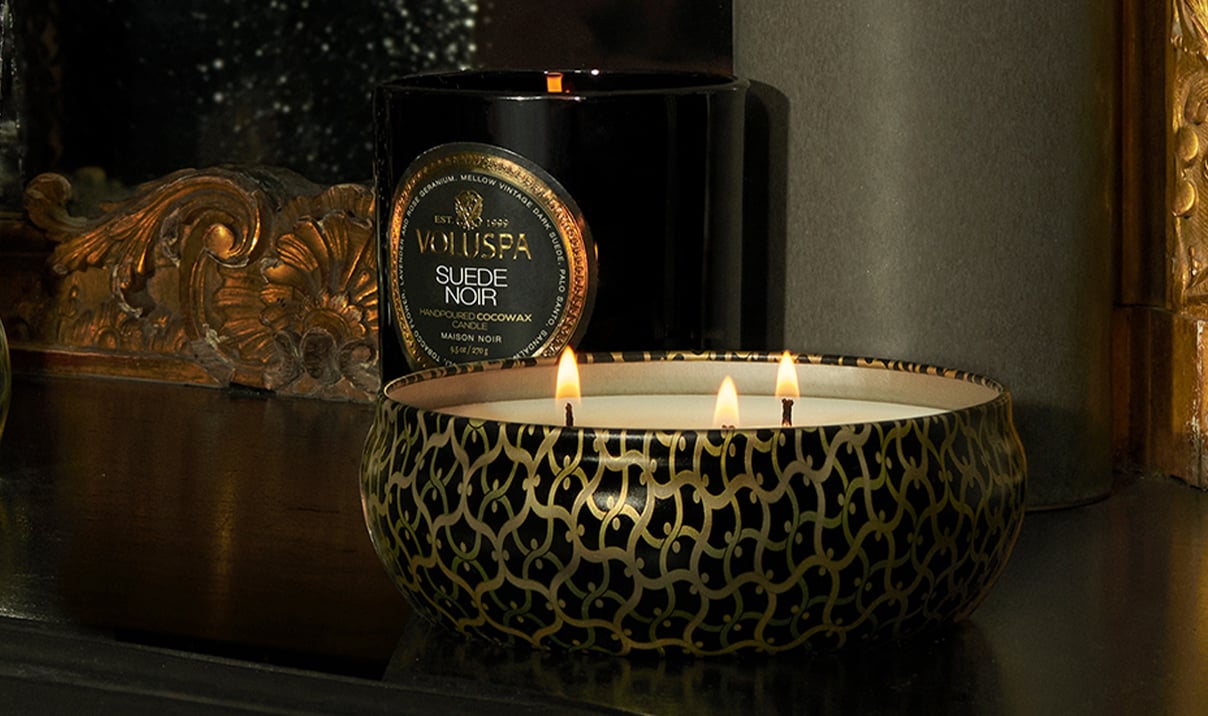 NEW FORMATS
Introducing the Luxe Candle
Two new additions join Maison Noir! NEW Luxe Candle and 3 Wick Tin feature triple wicks for generous scent distribution with 80 and 40 hours of burn time, respectively. The Luxe Candle is beautifully wrapped in black opaque glass and embossed in our signature Maison pattern from base to lid and is perfectly designed to fit in the depression on the lid when lit. Our iconic 3 Wick Tin takes on a new look and feel with the Maison pattern embossing in a graceful urn-shaped container.
Discover Now
Fragrance Landing Product Grid 3
Shop the Fragrance