Fragrance Landing Hero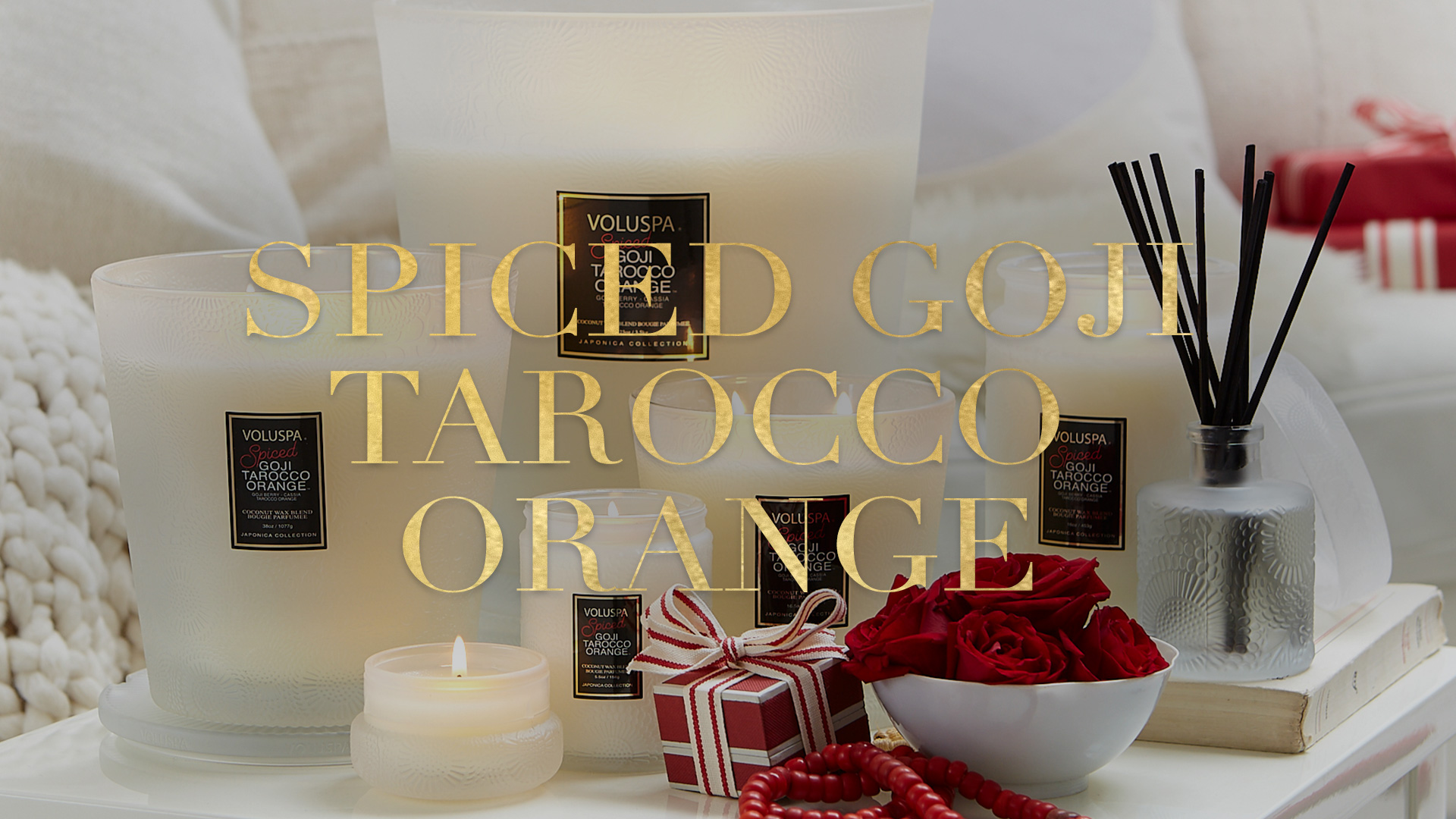 Goji Berry, Ripe Mango, Tarocco Orange, Anise, Clove & Cinnamon
Fragrance Landing Cards 1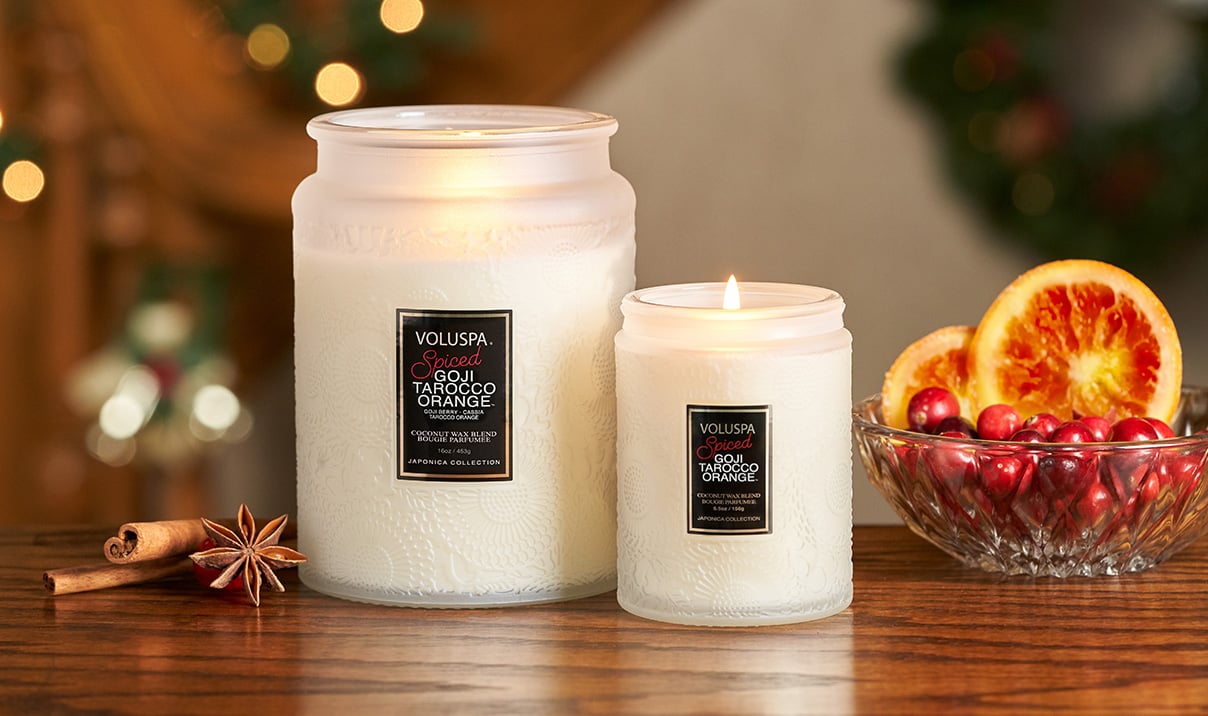 About The Fragrance
Spiced Goji Tarocco Orange
The cult-classic fragrance you love gets a warm, seasonal refresh! Squeezing red tarocco blood oranges and tangy tangerines with tartly bittersweet pomelo juices, it's brewed with spicy cinnamon and clove to create a delightful holiday nectar.
Shop Now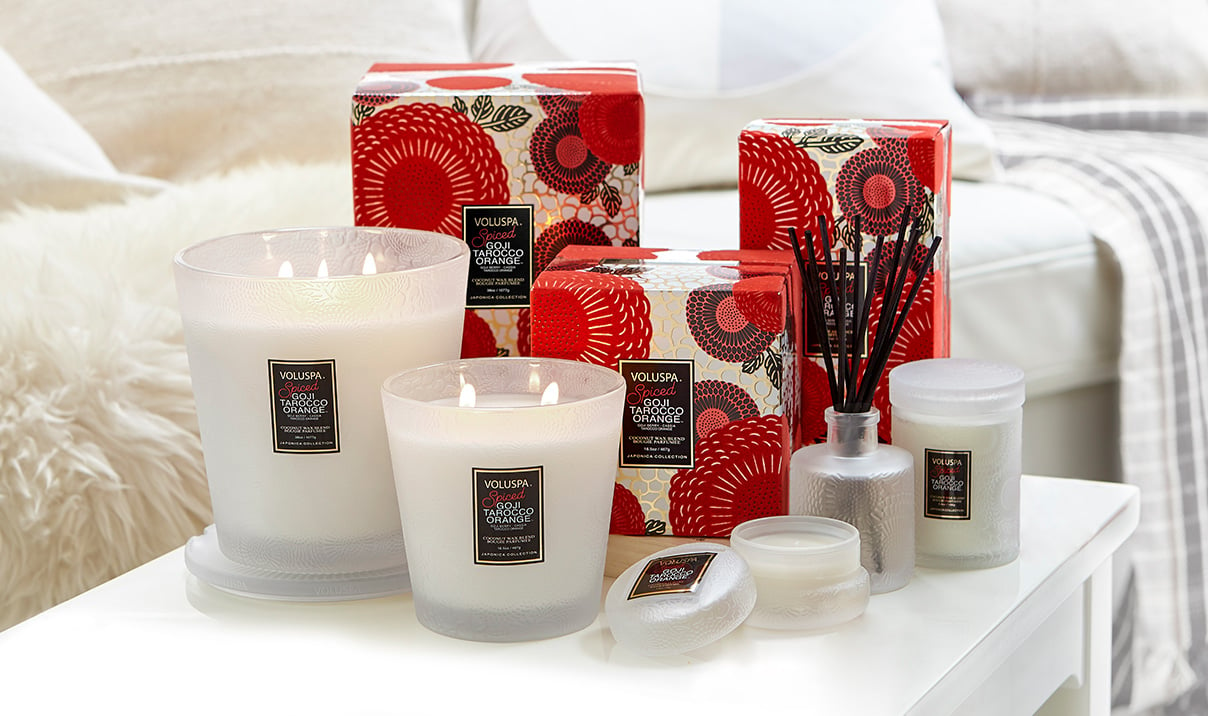 About The Collection
Inspired by the fine art of Chiyogami Japanese paper making, the Japonica Collection is characterized by distinctive packaging featuring luxe textures, embossed gloss and brilliant color patterns.
Shop Now
Fragrance Landing Cards 2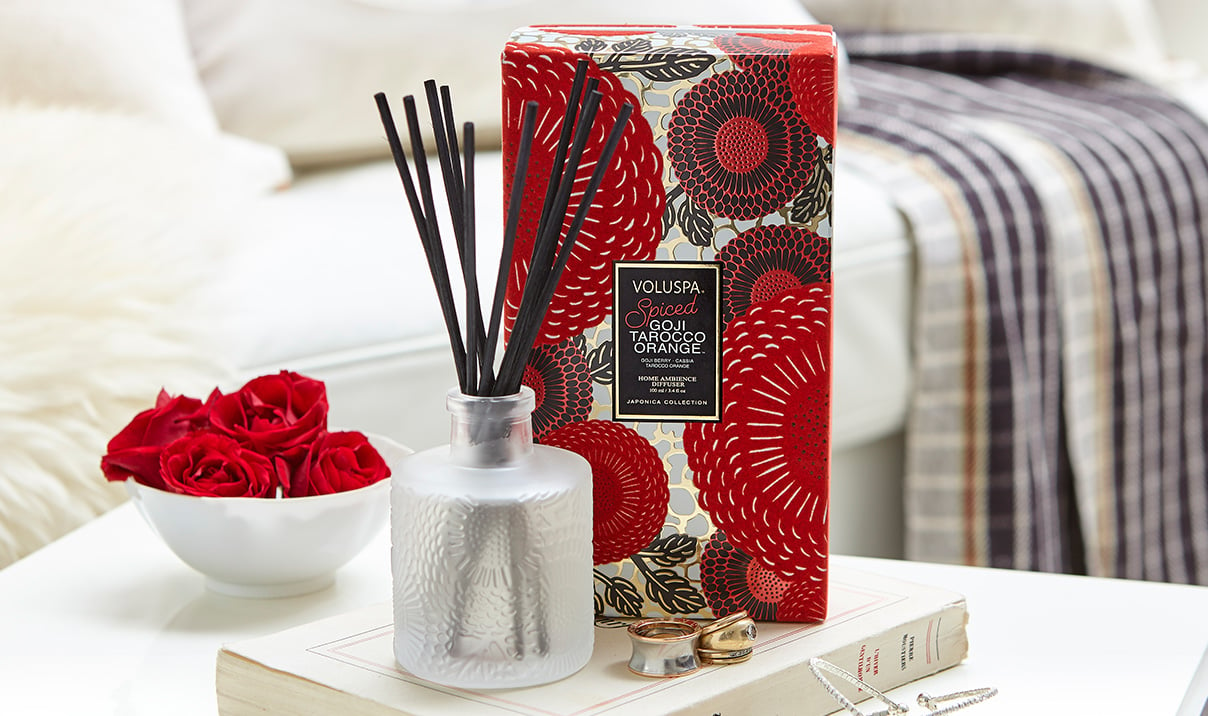 PACKAGED With Joy
Spiced Goji Tarocco Orange is hand-poured into frosted, winter white embossed glass, wrapped in our iconic Japonica Wood Block Pattern. This fan-favorite gets a holiday twist with deep muddled red packaging, flocked with velvet embossing and adorned in gold accents.
Shop Now
HOLIDAY DECOR
Spiced Goji Tarocco Orange
Inspire joy and good cheer for the season ahead - winter white glass fits into any holiday decor themes to keep spaces elevated and warm.
Shop Now