Fragrance Landing Hero
Saijo Persimmon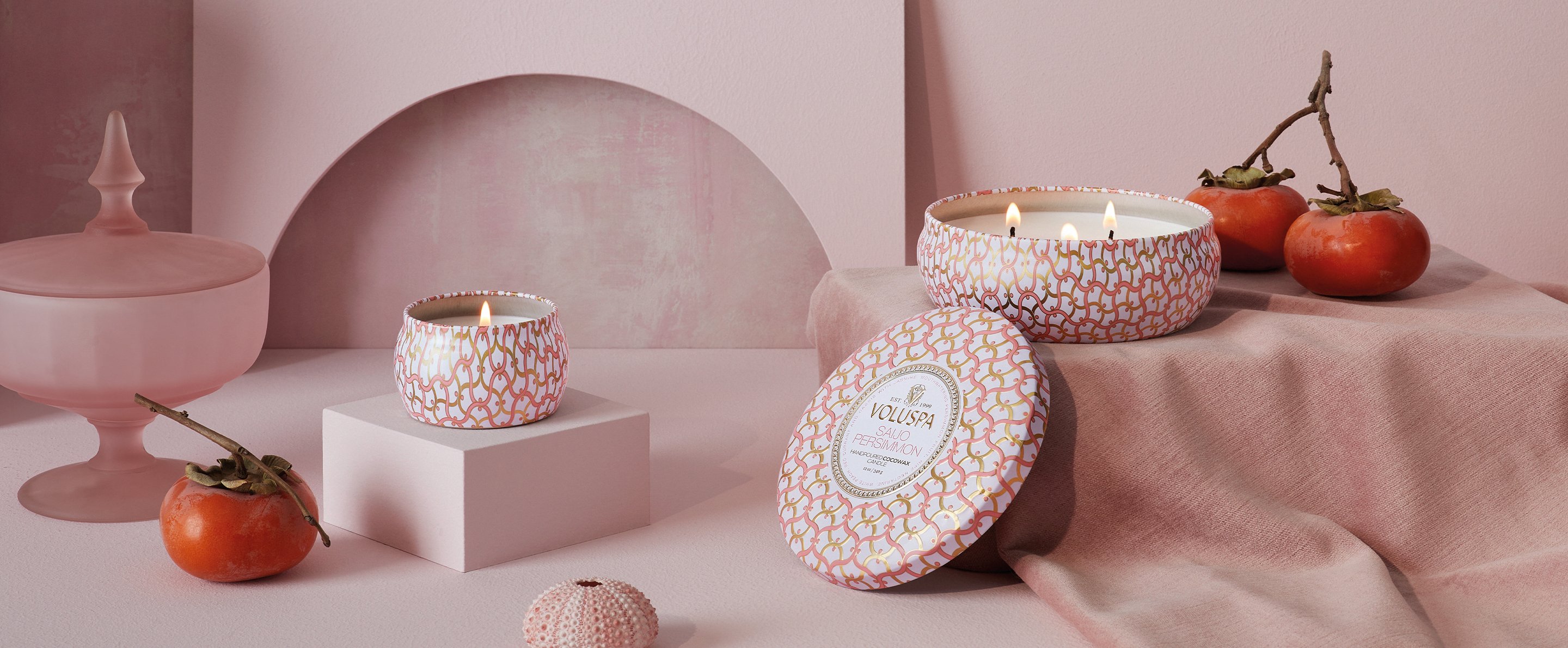 Notes of Persimmon, Peach & Jasmine
Fragrance Landing Cards 1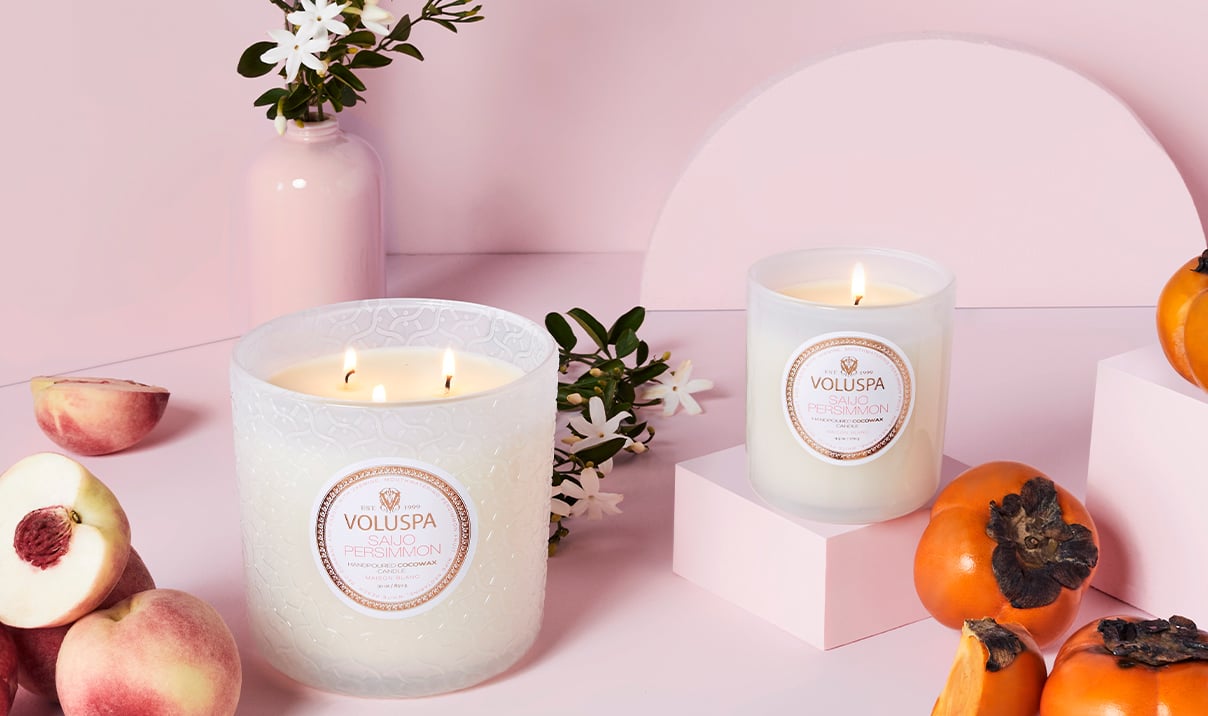 ABOUT THE FRAGRANCE
A sweet liaison of pulpy, fresh persimmon engages in a fruity and delicious flirtation as nectarine, peach, red currant and cassis fall under its fragrant thrall. Billowing bouquets of white jasmine offer the ultimate mouth-watering, pick-me-up scent. This fragrant fling has the makings of a passionate and long-lasting love story.
Shop The Fragrance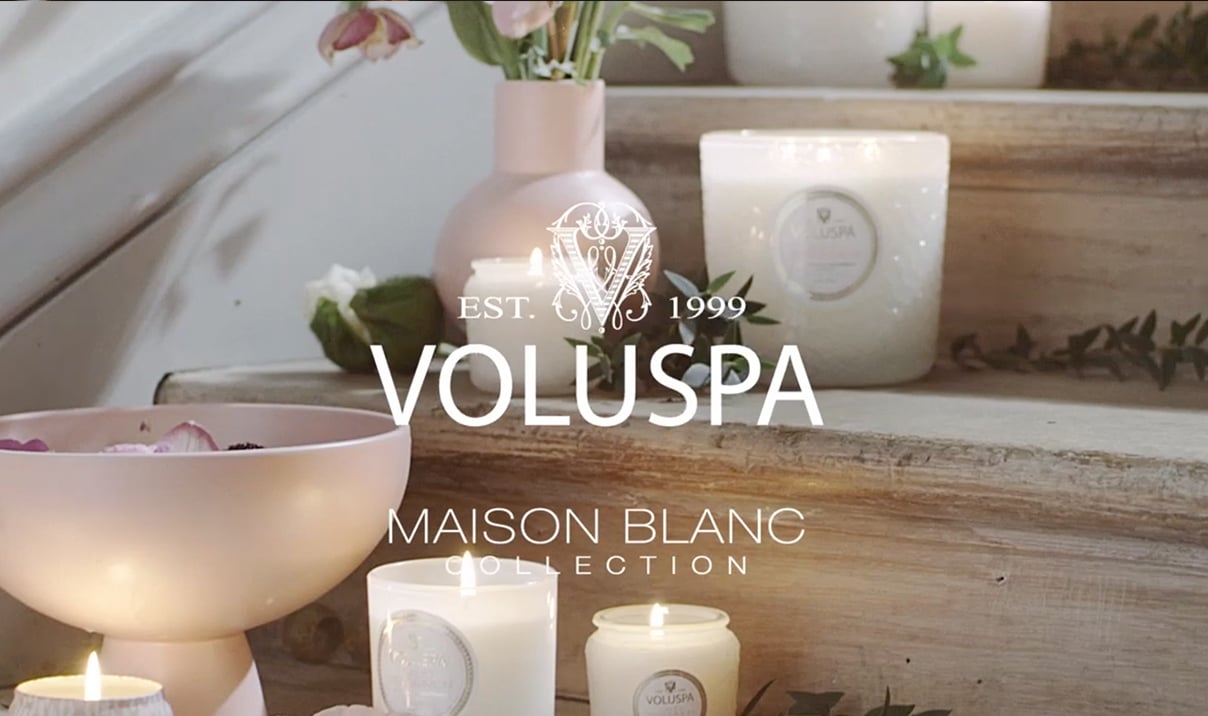 ABOUT THE COLLECTION
From our house to your home. Maison Blanc ignites your senses with striking notes that evoke the freshness of nature and leave your mouth watering. Created by true artisans, Maison Blanc invites you to step inside and experience these passionate fragrances. Available in a variety of scents and sizes that feel light and bright, each illuminates your space with flawless scent performance.
Explore Maison
Fragrance Landing Cards 2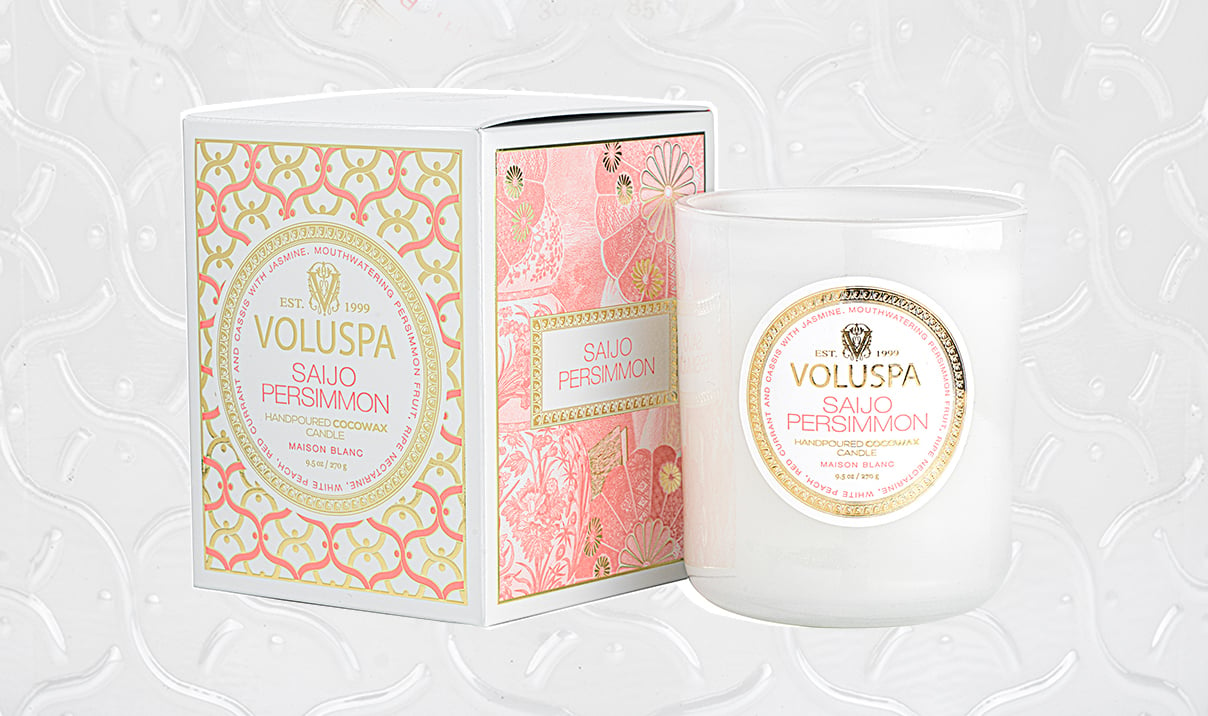 ELEVATED PACKAGING
Packaged to perfection - and all new! Flourishing patterns inspired by 8th century Moorish mosaics wrap around luxurious pearl white packaging. Saijo Persimmon is a sophisticated palette, embellished with soft pink and gold metallic details.
Shop Now
NEW FORMATS
Introducing the Luxe Candle
Two new additions join Maison Blanc! NEW Luxe Candle and 3 Wick Tin feature triple wicks for generous scent distribution with 80 and 40 hours of burn time, respectively. The Luxe Candle is beautifully wrapped in black luxe glass and embossed in our signature Maison pattern from base to lid and is perfectly designed to fit in the depression on the lid when lit. Our iconic 3 Wick Tin takes on a new look and feel, embellished with our iconic Maison pattern, slight pop of color and metallic finish.
Discover Formats
Fragrance Landing Product Grid 3
Shop the Fragrance