Fragrance Landing Hero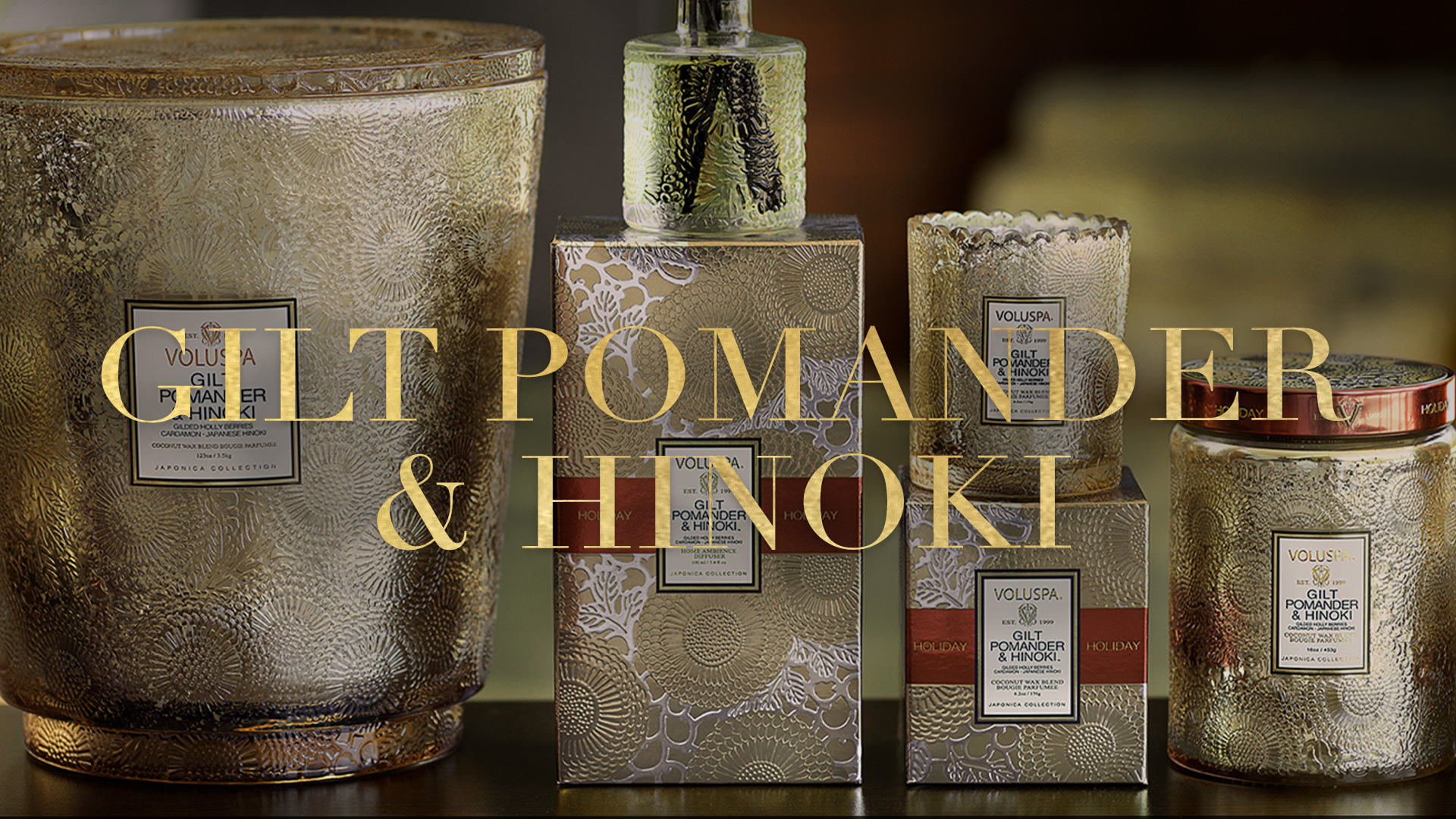 Golden Spiced Pomander, Holly Berries, Cardamon & Japanese Hinoki
Fragrance Landing Cards 1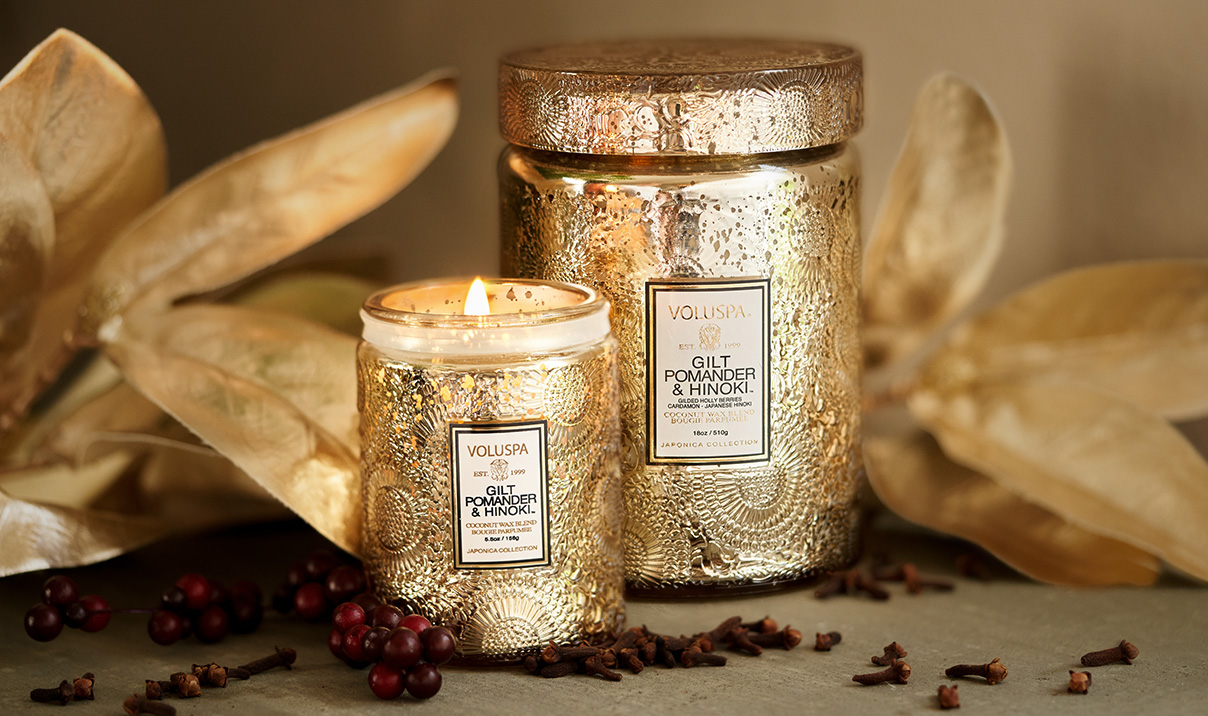 About The Fragrance
A velvety fusion of Spiced Cardamon, Clove-studded Citrus Pomander, Holly Berries and calming Japanese Cedar Wood merges with Golden Amber and Vanilla Pods for the ultimate golden moment.
Shop Now
ABOUT THE COLLECTION
Shine on. The electroplated gold glass of this collection mimics the magical glow of a fireplace and embodies the warmth of the holiday.
Shop Now
Fragrance Landing Cards 2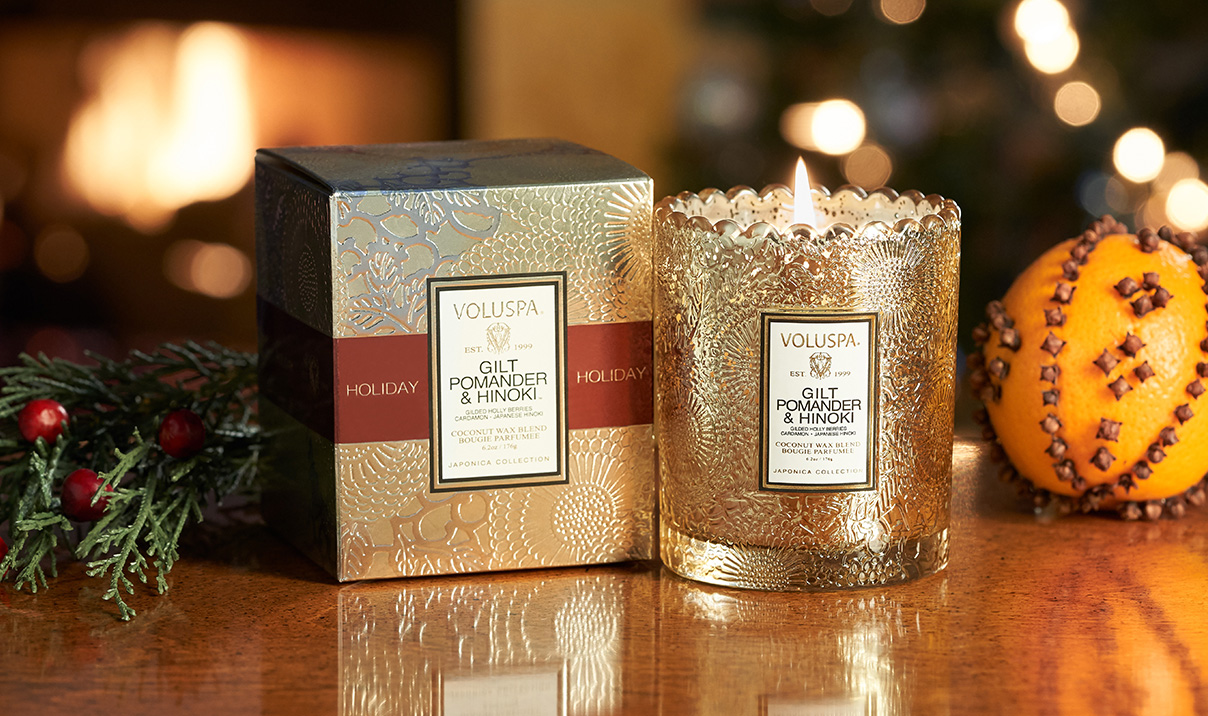 PACKAGED TO DELIGHT
Memorable for its glistening effect when lit, each format is perfect for keeping at home or for luxe gift-giving. Create moments that are good as gold.
Shop Now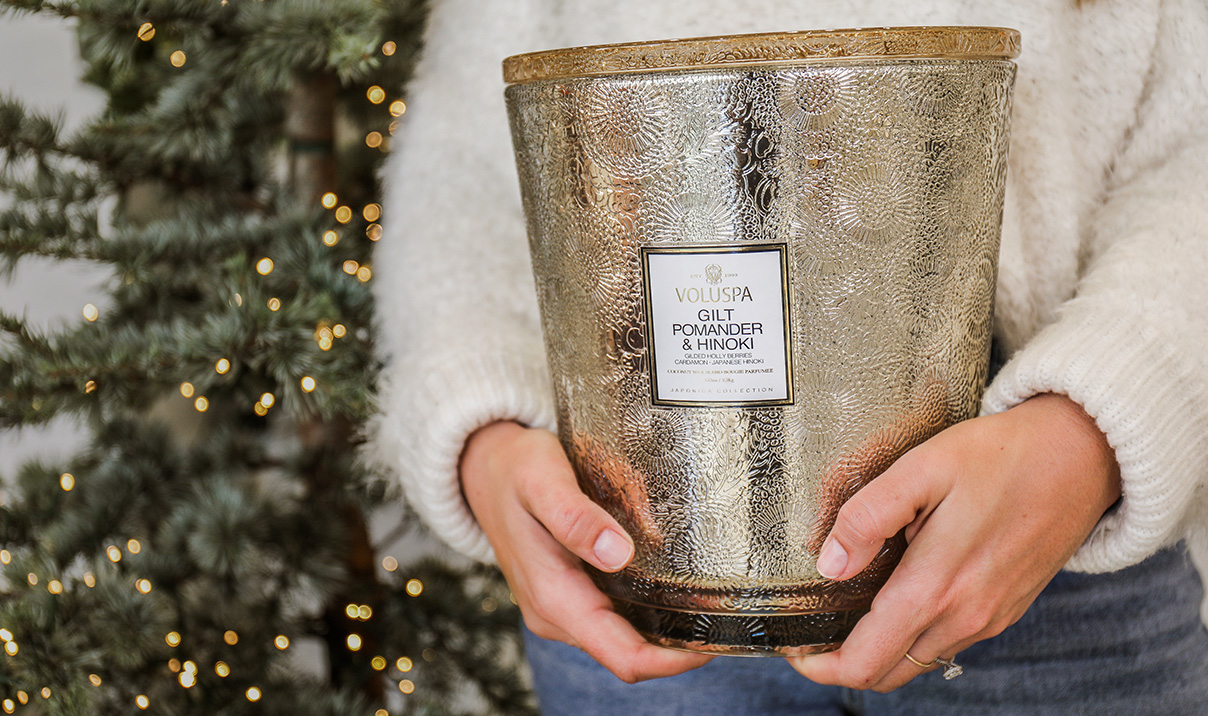 HOLIDAY DECOR
Fitting seamlessly into any holiday decor, the floral pattern inspired by Japanese Chiyogami papers elevates any space.
Shop Now