Fragrance Landing Hero
Fragrance Landing Text Block 1
Welcome to your one-stop Holiday Shop! Bask in the glow of the season while staying cozy inside and get ready to gift yourself, family and friends with fragrant options that delight. Grab something on the go or start planning for a big surprise - either way, the Voluspa Holiday Shop makes it easy to capture the holiday spirit, one scent at a time.
Fragrance Landing Collection Grid 1
GIFTING BY PRICE
Fragrance Landing Cards 1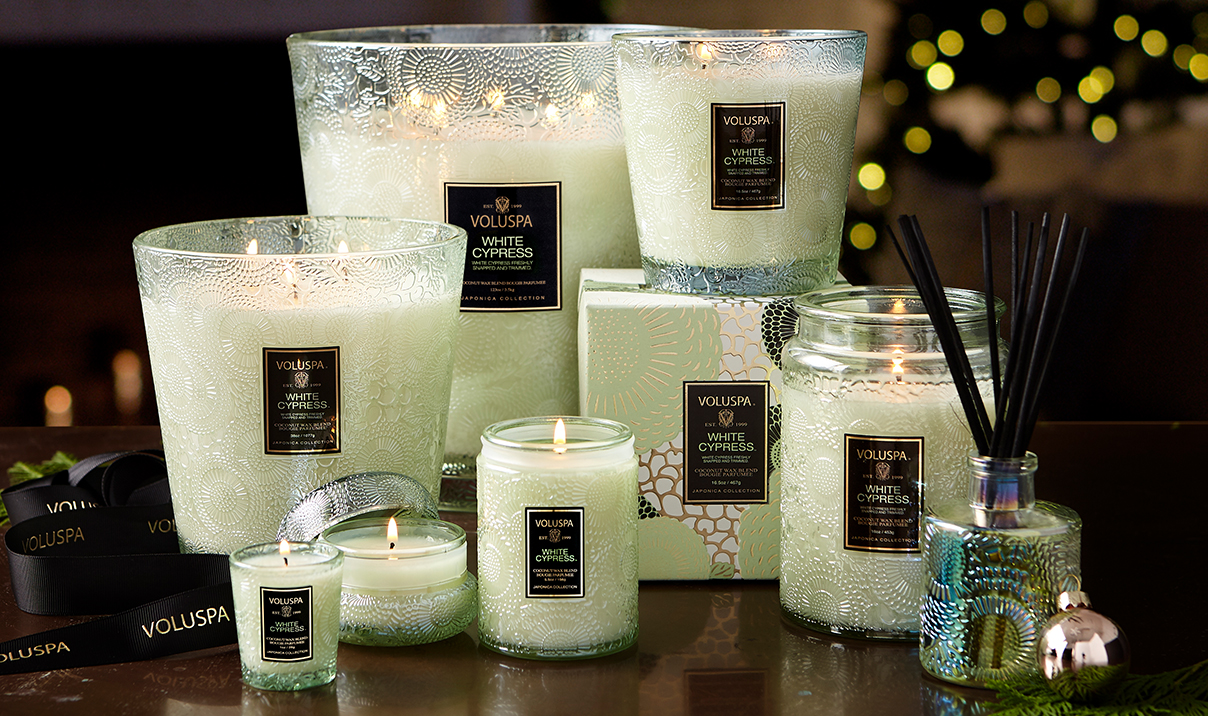 White Cypress
Capture the feeling of a crisp walk in the winter woods with White Cypress. Frosted Bergamot and Minty Snowdrops perfectly envelop freshly cut Evergreen Cypress, creating a sensory journey that ends with snow-kissed Sugar Plum.
Shop Now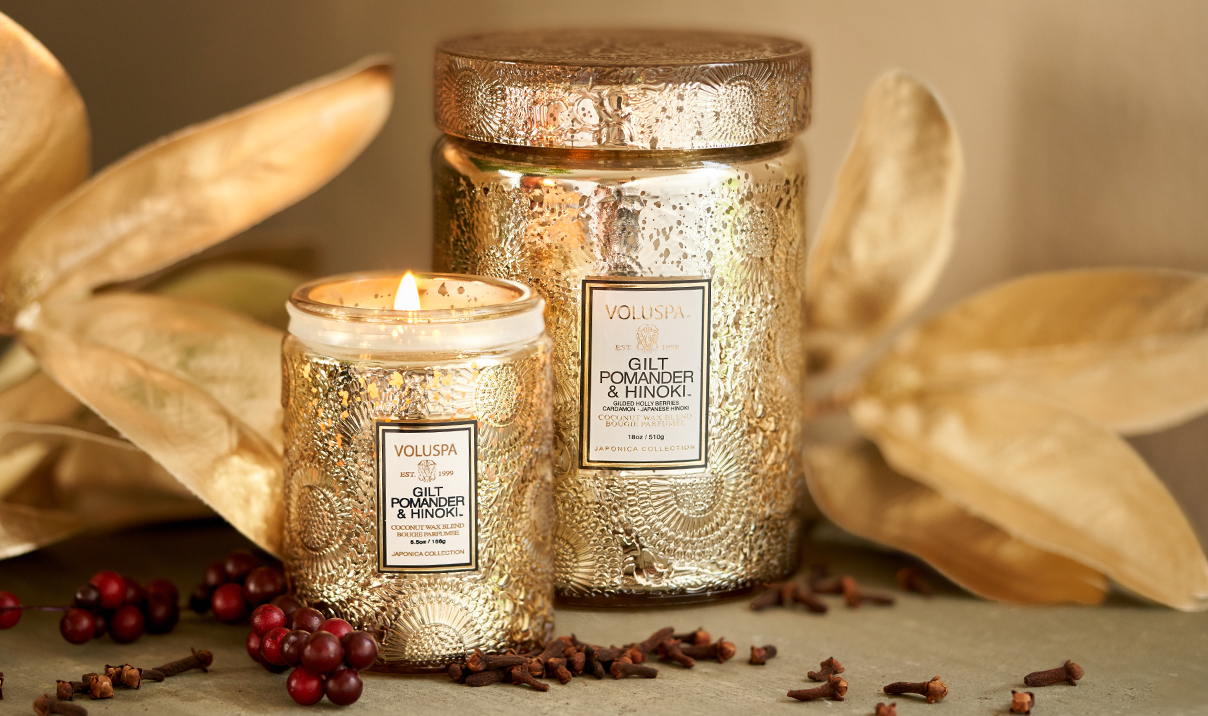 Gilt Pomander & Hinoki
All the fragrant nostalgia of the holidays layered into one deeply rich scent. Bring on the decor and fragrant drama with Gilt Pomander & Hinoki - a luxe holiday staple that elevates even the grinchiest of moods.
Shop Now
Fragrance Landing Cards 2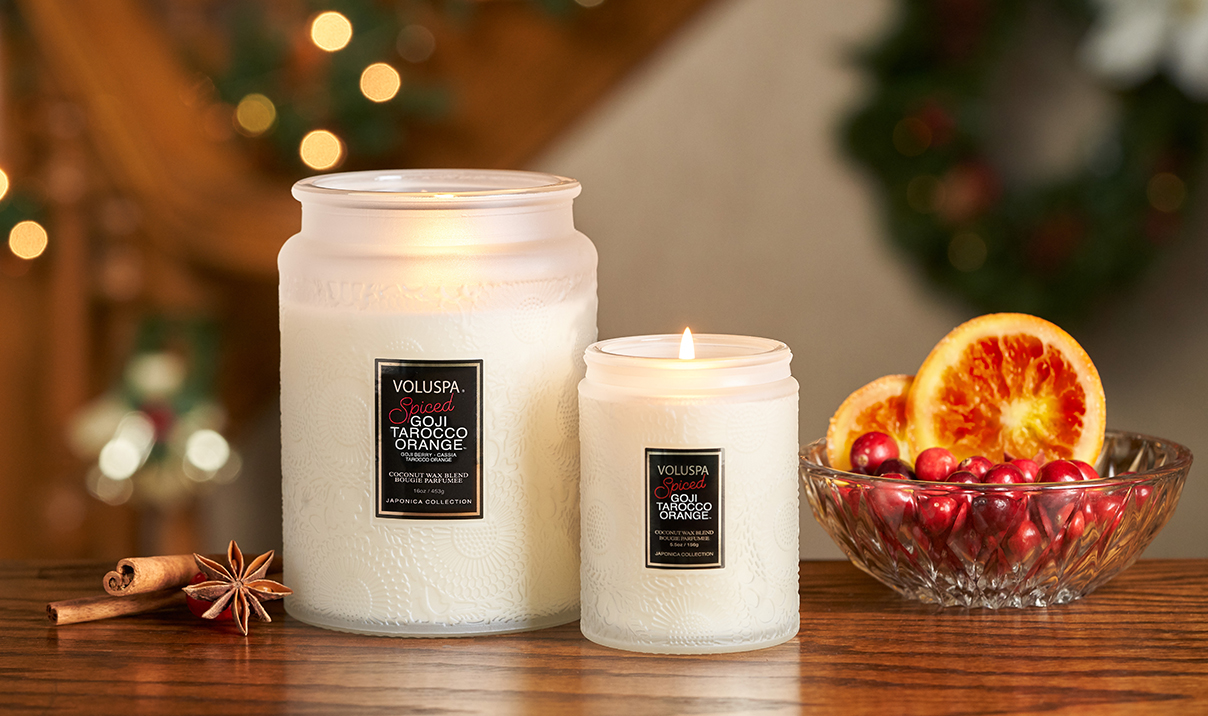 Spiced Goji Tarocco Orange
Cult Classic Gets a Refresh
Our bestseller gets a warm, seasonal refresh with Spiced Goji Tarocco Orange. Squeezing together red tarocco blood orange and tangy tangerine, bittersweet pomelo juices are brewed with spicy cinnamon, clove and star anise to add spice to the season.
Shop Now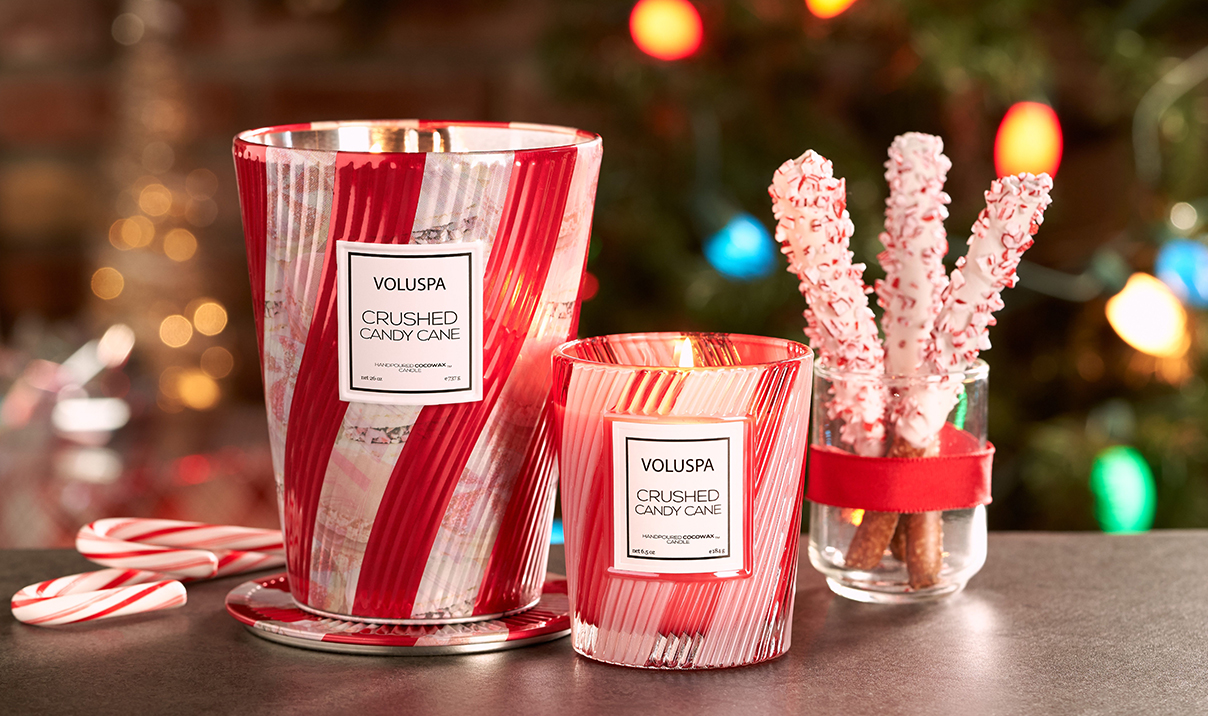 Crushed Candy Cane
Crushed Candy Cane is the embodiment of a sweet and seasonal experience. The snap of crisp peppermint intertwines with the warm buttery scent of fresh baked cookies, making it a true snack for the senses.
Shop Now