Fragrance Landing Hero
SPICED PUMPKIN LATTE

Notes of fresh Kabocha Pumpkin, Vanilla Marshmallow, Coconut Crema & Cinnamon Spiced Brûlée.
Fragrance Landing Cards 1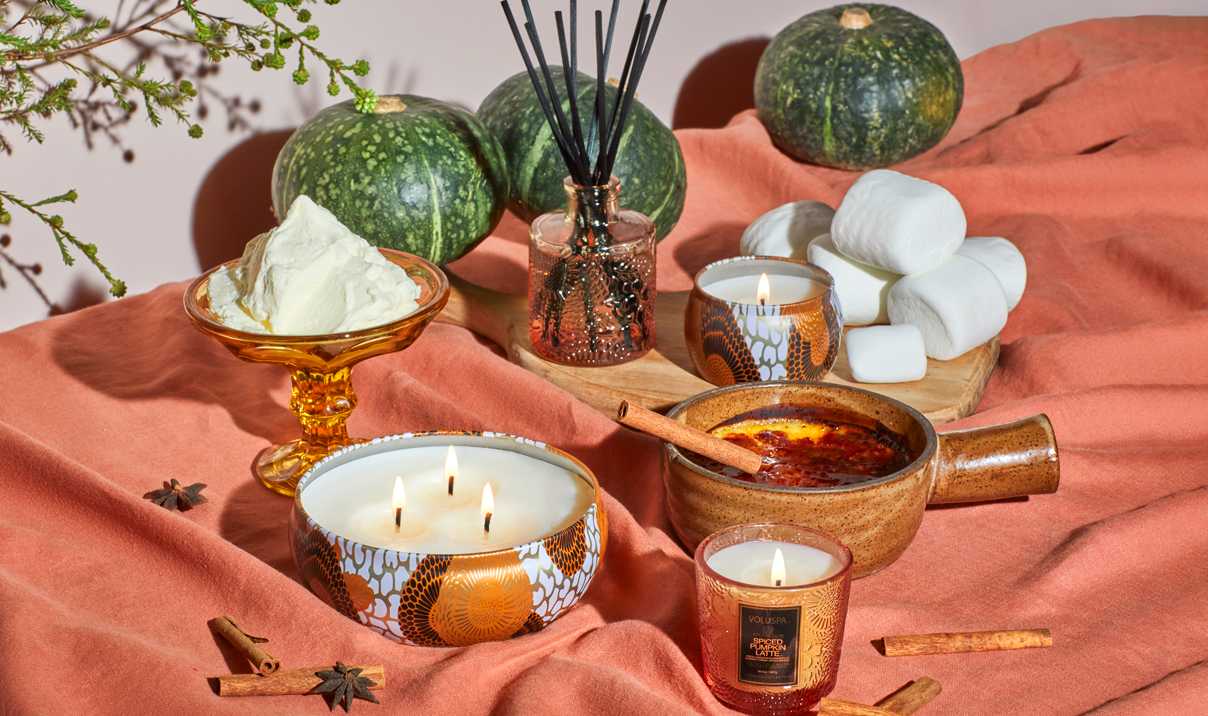 Fall is on the Horizon
CELEBRATE WITH SPICED PUMPKIN LATTE
Fresh pumpkin is brewed with the warmest of spices, featuring cinnamon, ginger, cardamon, and clove. Frothy coconut milk permeates the blend with its luxurious creaminess, and a kiss of fluffy vanilla marshmallow tops it all off with a delicate sweetness. It's the scent of the season, drink it in.
Shop Now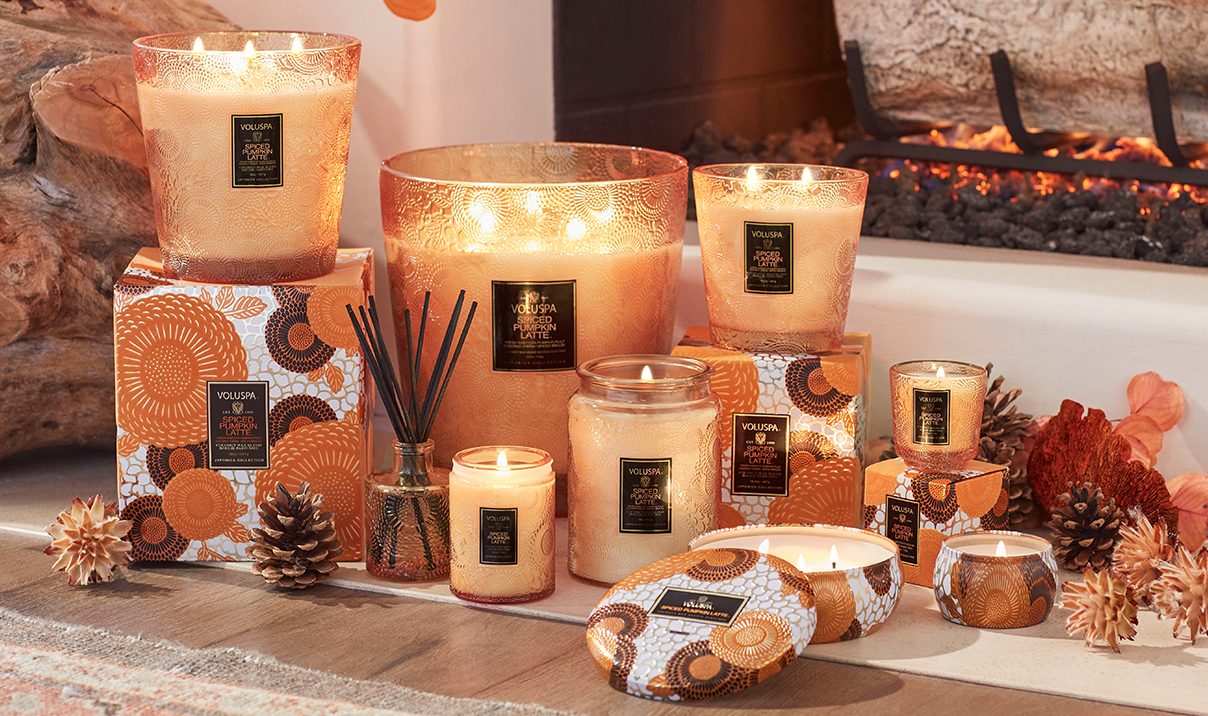 Formats for Every Space
Spiced Pumpkin Latte is available in eight formats, allowing you to curate your scent experience to your space. With candles ranging from 4 ounces to 123 ounces, there's a slice of fall splendor available for every corner. Looking for continuous fragrance with zero effort? Try our Spiced Pumpkin Latte Reed Diffuser.
Shop Now
Fragrance Landing Cards 2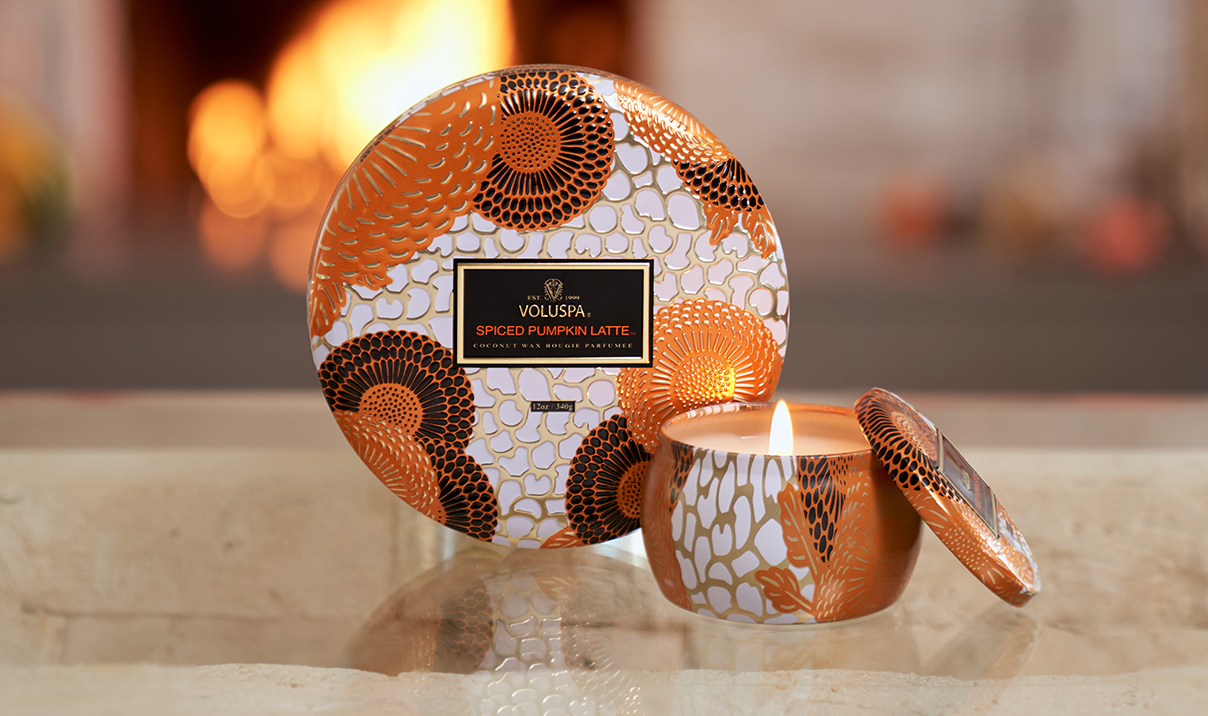 Packaged to Perfection
Brewed into a translucent sienna orange glass, embossed with our signature Japonica pattern, Spiced Pumpkin Latte pays homage to fall foliage. Our tin formats embody the colorful spirit of our Japonica collection and feature an embossed lid with metallic details, serving as a stylish statement of fall decor. Packaging is luxuriously detailed with velvet flocked accents and gold details.
Shop Now
The Gift of the Season
TREAT YOURSELF & YOUR LOVED ONES
Brighten their day with the magical atmosphere of Spiced Pumpkin Latte— the gift that keeps on giving. Elegantly packaged with metallic accents and velvet flocked details, it arrives wrapped to perfection, just add a bow.
Shop Now
Fragrance Landing Product Grid 3
Shop the Fragrance