Fragrance Landing Hero
SPICED PUMPKIN LATTE
Fresh Kabocha Pumpkin Pulp, Coconut Crema, Spiced Brûlée
Fragrance Landing Cards 1
ABOUT THE FRAGRANCE
Fresh pumpkin is brewed with the warmest of spices, featuring cinnamon, ginger, cardamon, and clove. Frothy coconut milk permeates the blend with its luxurious creaminess, and a kiss of fluffy vanilla marshmallow tops it all off with delicate sweetness. It's the scent of the season, drink it in.
Shop Now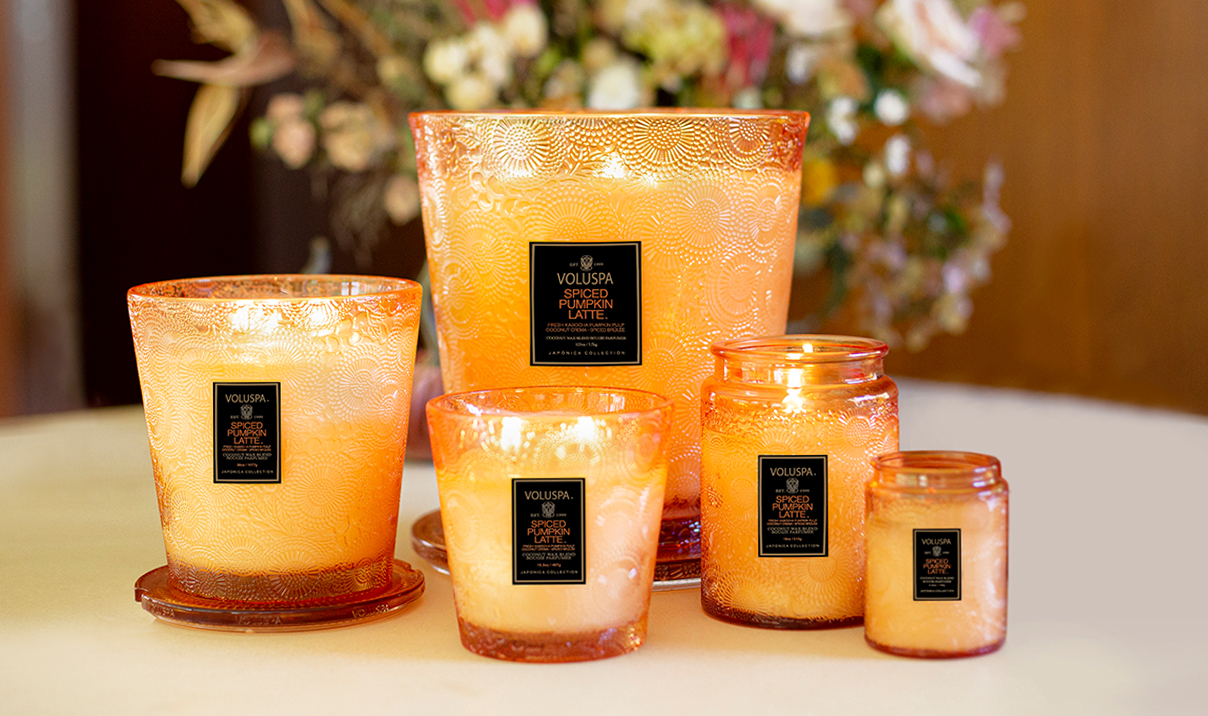 ABOUT THE COLLECTION
Invite the Fall season in with Voluspa's Spiced Pumpkin Latte collection. Like cozying up with your favorite drink, this collection evokes a familiar yet refined scent. Warm and bright notes interplay with decadent sweetness to creat a truly magical atmosphere.
Shop Now
Fragrance Landing Cards 2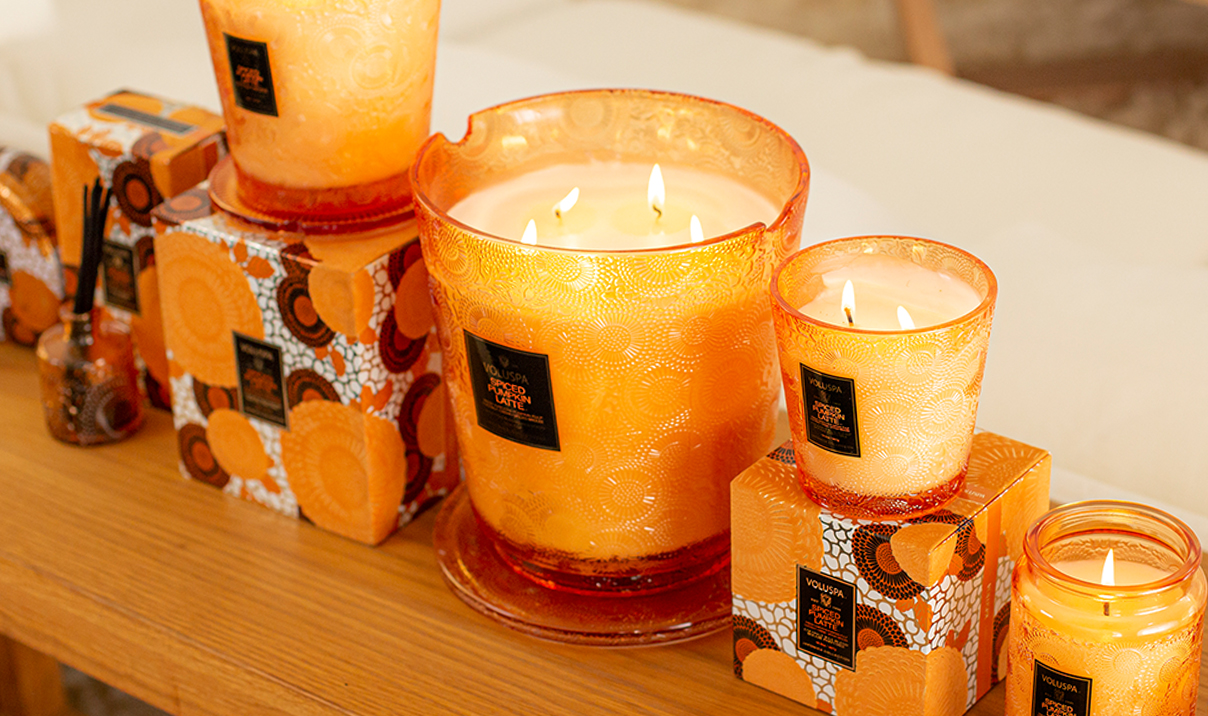 LUXE PACKAGING
Brewed into a translucent sienna orange embossed glass, Spiced Pumpkin Latte features all the colors of fall foliage. Wrapped in the iconic Japonica Wood Block floral pattern, its packaging is luxuriously detailed with velvet flocked embossing and gold accents.
Shop Now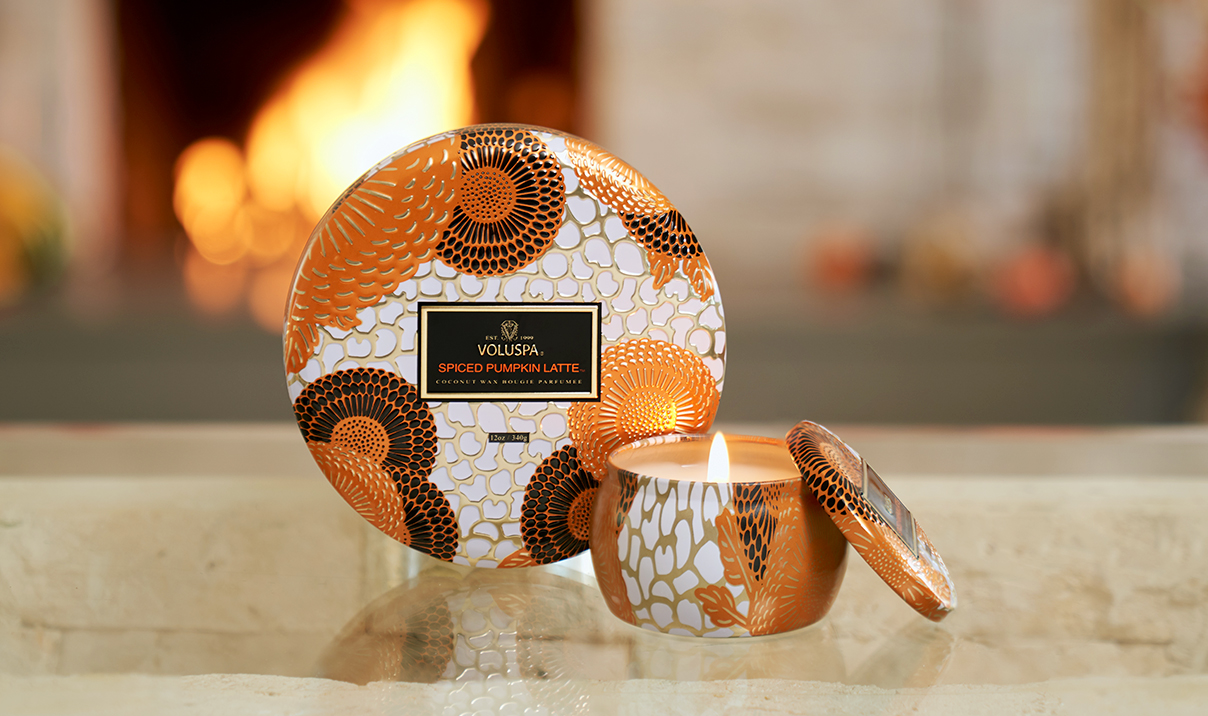 NEW FORMATS
3-Wick Tin + Mini Tin Candle
Experience the NEWEST additions to the Japonica Holiday Collection with our signature urn shaped container, decorated in the iconic Japonica wood block inspired pattern. These metal containers embody the colorful spirit and glamour of Japonica, thoughtfully designed to make a stylish statement in your home or as the perfect seasonal gift.
Shop Now
Fragrance Landing Product Grid 3
Shop the Fragrance