Fragrance Landing Hero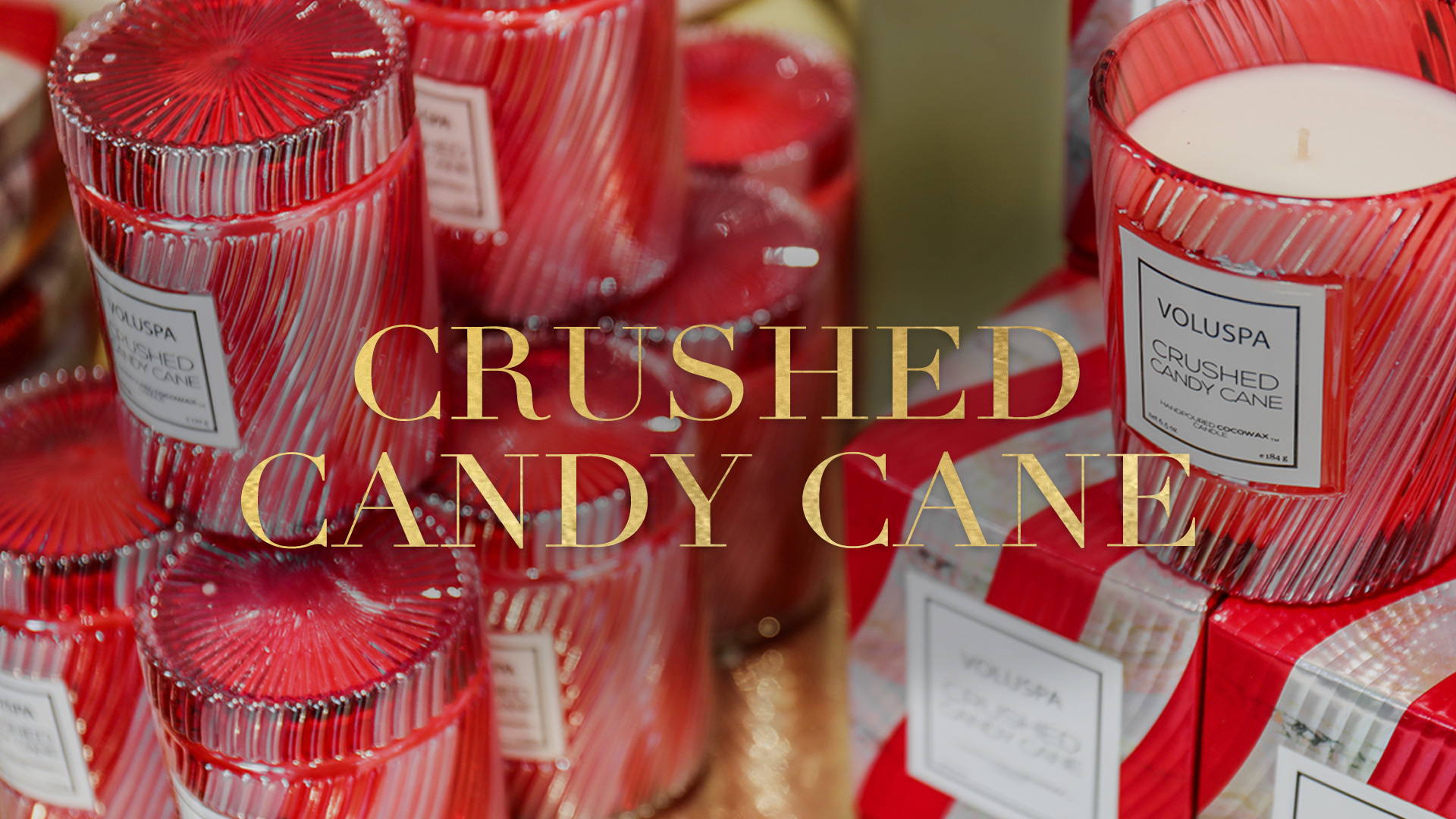 Crisp Peppermint and Warm Buttery Scent of Fresh Baked Cookies
Fragrance Landing Cards 1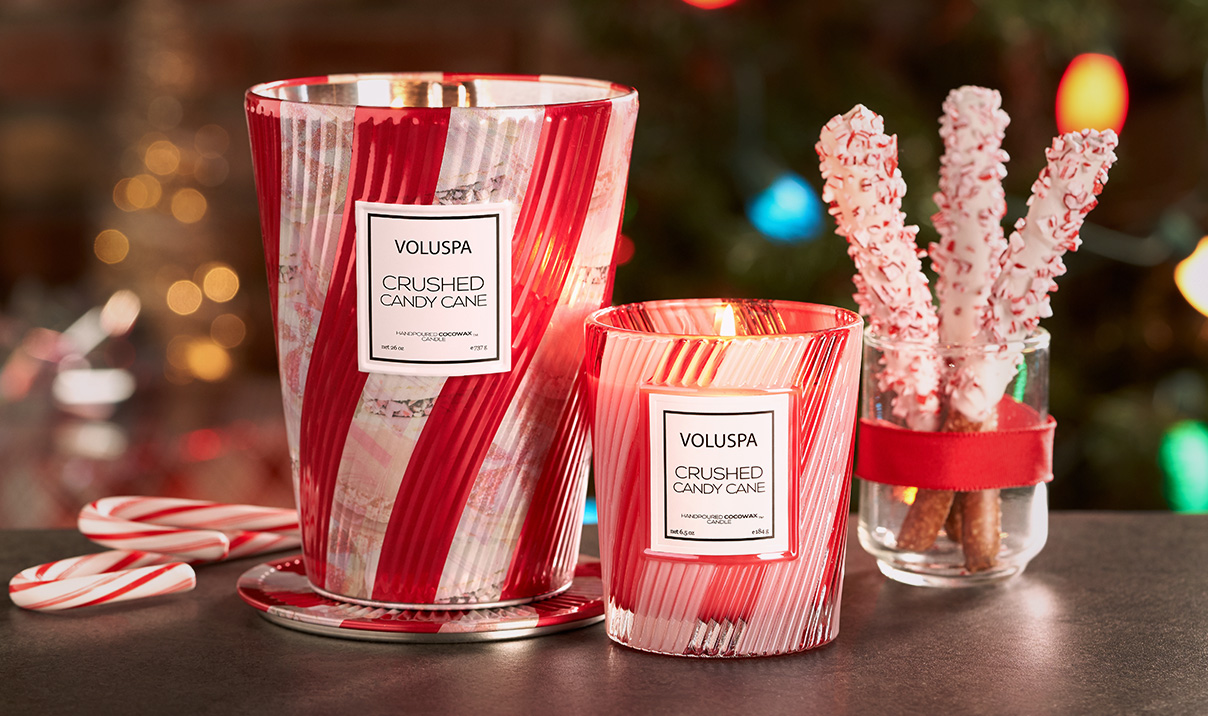 About The Fragrance
This sweet and inexplicable attraction of opposites is a recipe for love. Cool, crisp and crushworthy, Peppermint Candy Cane arouses instant infatuation as it swirls into the warm scent of freshly baked cookies.
Shop Now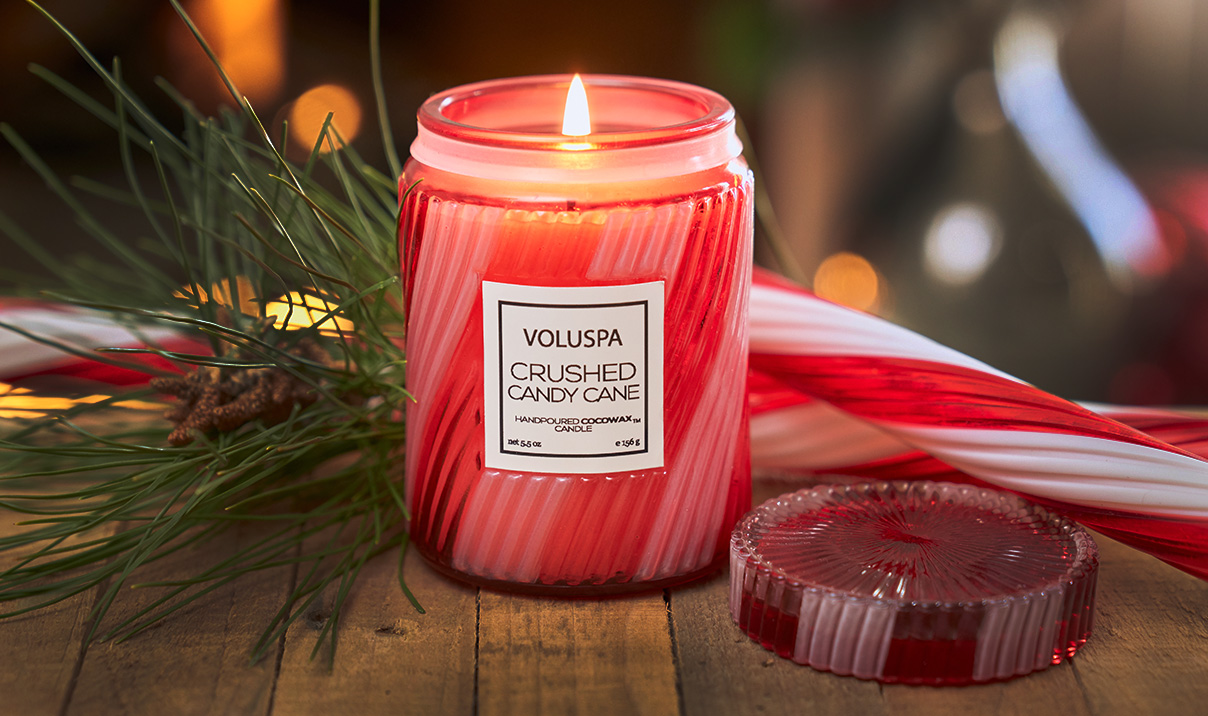 NEW FORMAT!
A custom glass candle embossed with a swirl pattern, this hand painted candle features festive red and white stripe detailing with a coordinating glass lid to extinguish candle and keep wax dust free when not in use.
Shop Now
Fragrance Landing Cards 2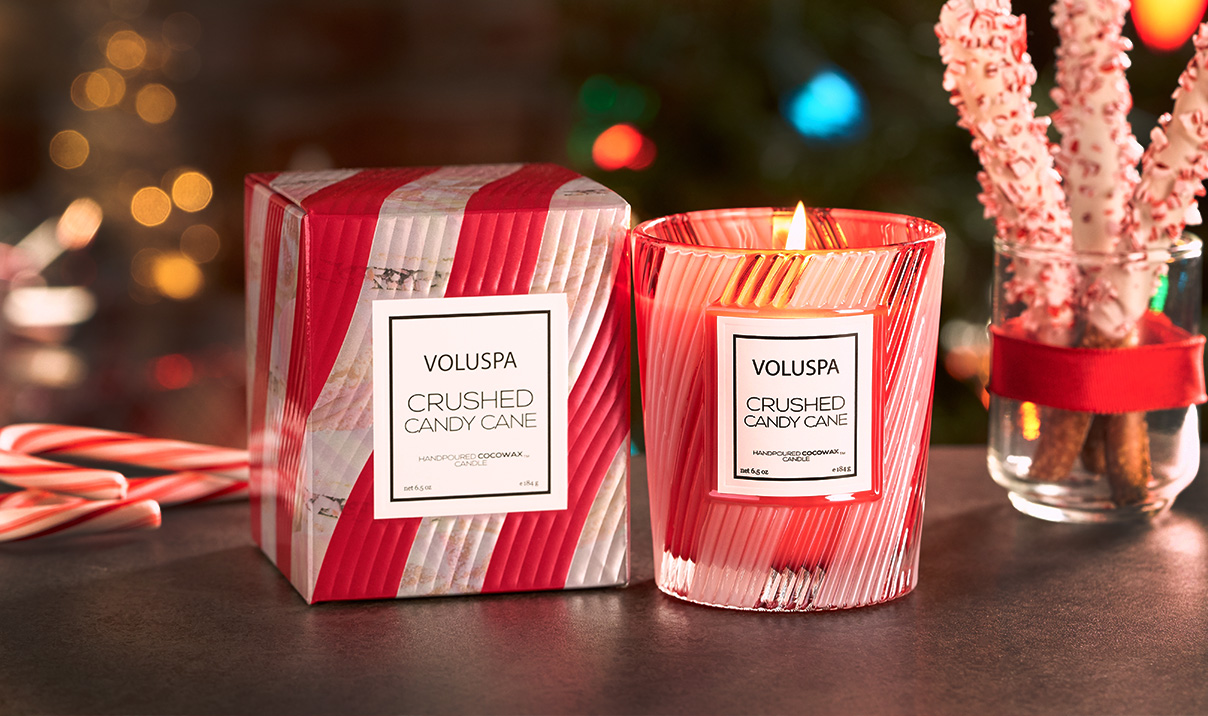 PACKAGED TO PERFECTION
Holiday with a twist! Inspired by candy canes, the vessels feature soft swirl patterns with festive red and white stripe detailing that is hand-painted with love.
Shop Now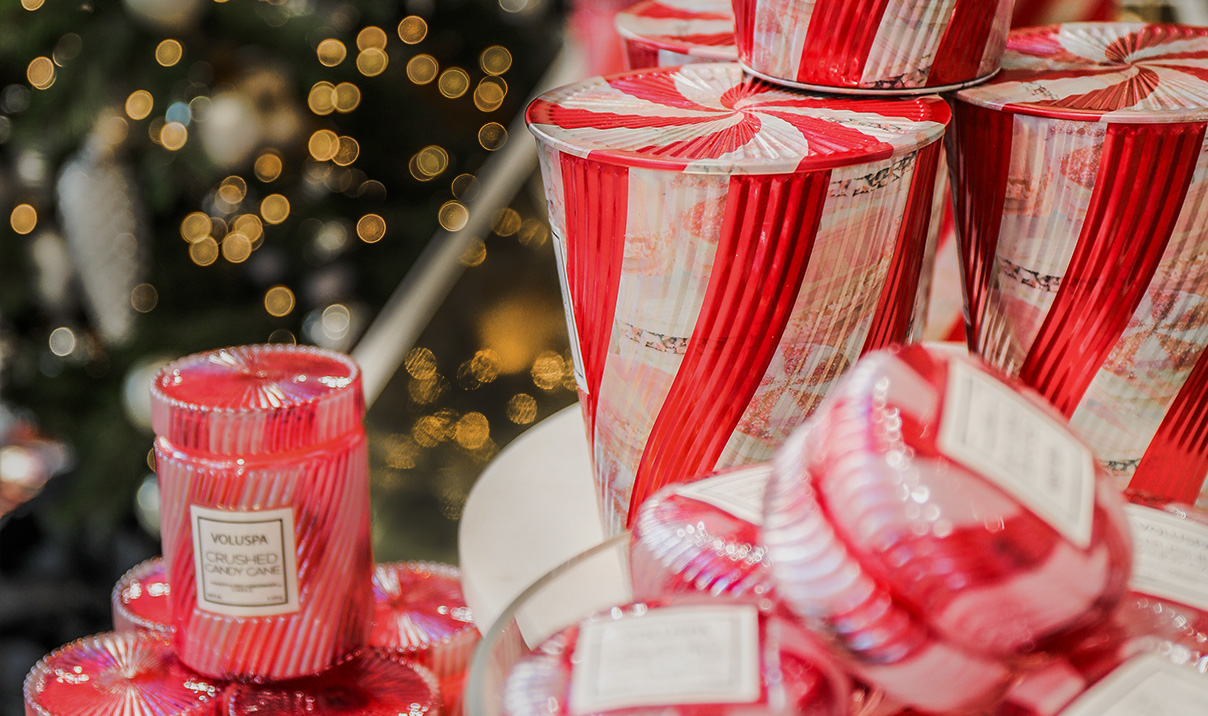 HOLIDAY DECOR
Welcome to Santa's Village! Add a fun twist to every room with this sweet decor mood.
Shop Now