Fragrance Landing Hero
Blackberry Rose Oud

Blackberry, Chypre, Rose, Oud
Fragrance Landing Product Grid 1
Shop The Fragrance
Fragrance Landing Cards 1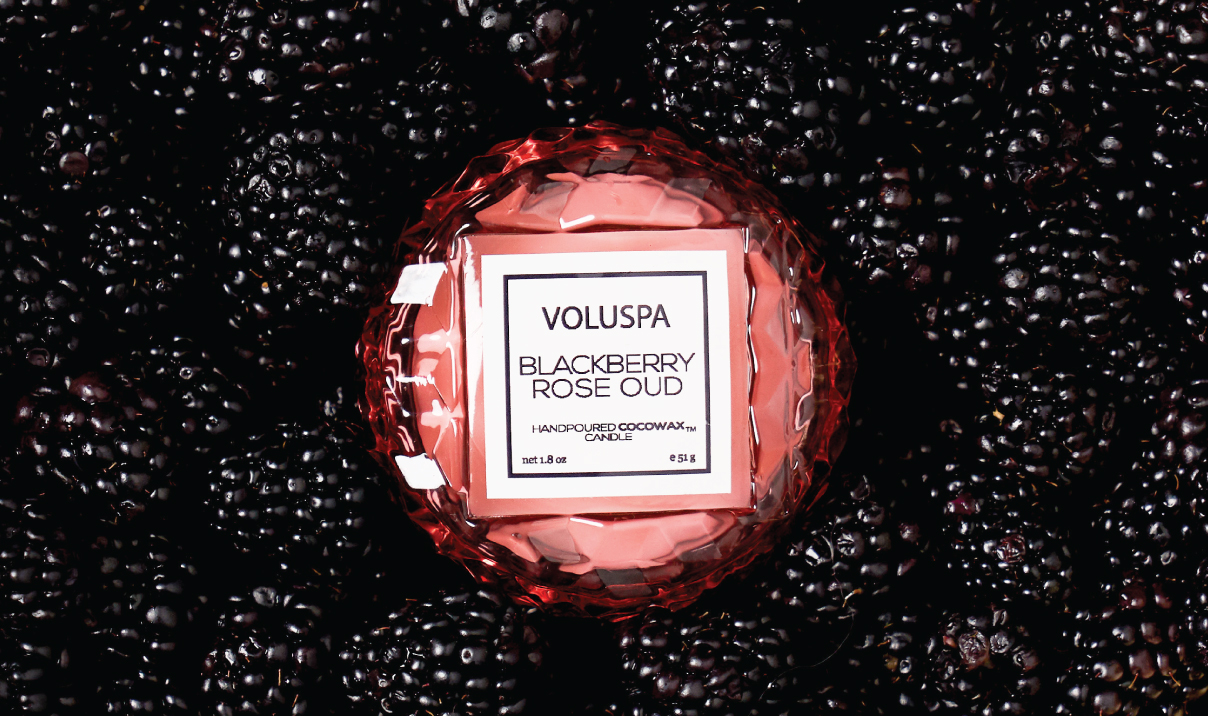 ABOUT THE FRAGRANCE
Sophisticated sweetness makes Blackberry Rose Oud a playful floral fragrance with a mysterious side. Warm fruity sweetness from blackberries mixes with romantic rose notes to perfectly balance the velvet woody notes of Oud.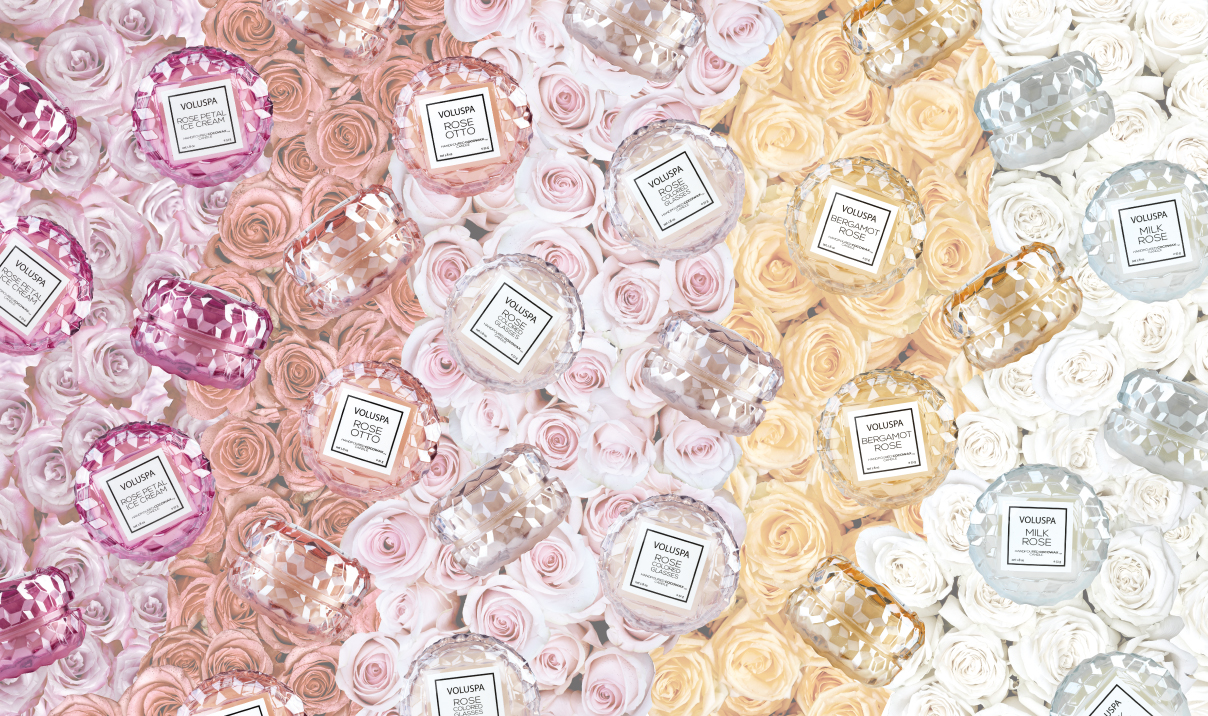 ROSES COLLECTION
Our "ROSES" Collection is a fragrant homage to the undisputed Queen of Flowers. Every ingredient was meticulously selected to compliment the specific rose type in each fragrance. Each flower, growing region, and method used to extract the fragrant oil is different. It is truly art in fragrance to get the nuance of a rose into a bottle...or into the most luxurious wax in the candle industry for that matter.
Fragrance Landing Left Right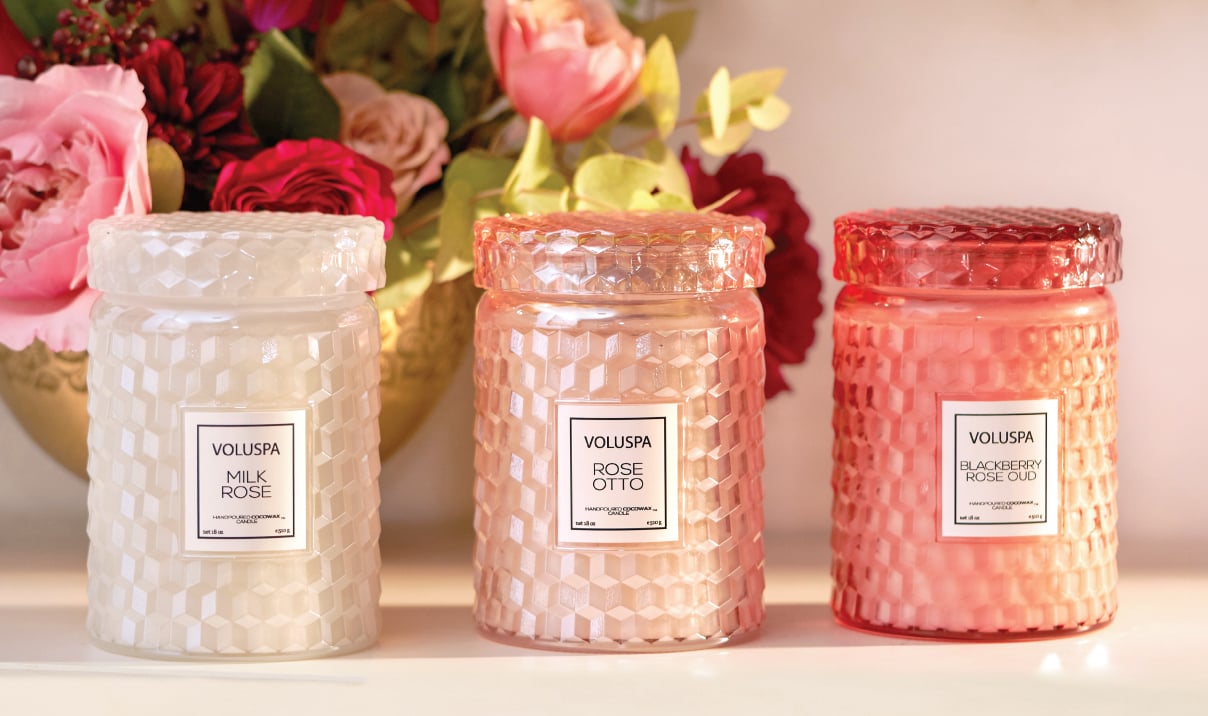 ROSES LARGE JARS
Single wick custom glass candle with matching glass lid. Voluspa's best-selling format gets an update with a 3D geometric cube pattern! You'll love using the jar for jewelry, flowers or decor long after the candle is gone.
Shop Now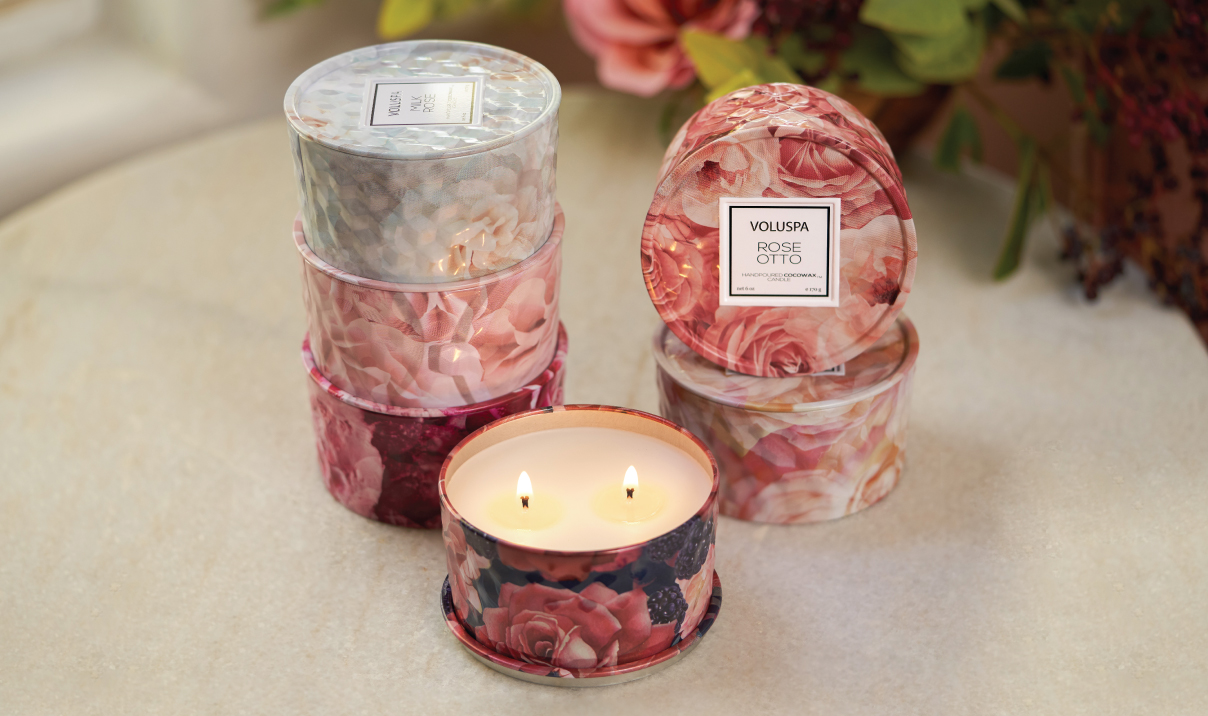 2 WICK 6 OZ TIN CANDLE
A tin candle completely embossed with 3D geometric cube pattern and packaged to match the rose-inspired fragrance.
Shop Now